Painted Hills Unit Trails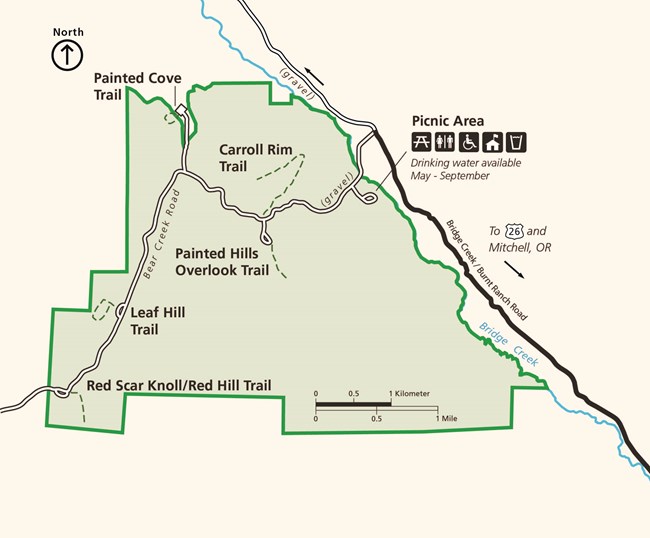 Hiking Trails at the Painted Hills Unit
The Painted Hills Unit has a total of five trails, each with their own parking area. Directional signs along Bear Creek Road point the way to each trailhead. (Note: The Red Scar Knoll Trail is called Red Hill on the road signs.) RVs and other large vehicles are not recommended past the Painted Hills Overlook.
Carroll Rim Trail (1.6 mile / 2.6 km roundtrip)
Painted Hills Overlook Trail (0.5 mile / 0.8 km roundtrip)
Painted Cove Trail (0.25 mile / 0.4 km)
Leaf Hill Trail (0.25 mile / 0.4 km)
Red Scar Knoll Trail (0.25 mi / 0.4 km)
Clarno Unit Trails

See real fossils along the trail from an ancient semi-tropical rainforest.

Sheep Rock Unit Trails

Explore hiking trails with views of blue-green claystones or near the Thomas Condon Visitor Center.
Last updated: January 5, 2023