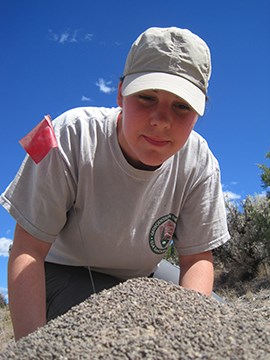 The National Park Service cannot exist without the support and interest of you! Please take an active interest in your parks and let us know what they mean to you. If you have a park story, comment, or suggestion you can contact us and tell us about it.
John Day Fossil Beds National Monument has formed partnerships with a variety of organizations in order to help the National Park Service fulfill its mission.
Interested in volunteering? John Day Fossil Beds National Monument is always looking for qualified volunteers to assist park staff. Become a volunteer and discover just how beautiful the area is in addition the John Day region being a world-class paleontological resource.

Working for the Park
Employment opporunities with the National Park Service are made available on USAJOBS, the official job site of the United States Federal Government. To learn more about jobs with the National Park Service, please go to the National Park Service Personnel website at www.nps.gov/personnel.
Learn more about park governing principals and documents.