Public Involvement
The National Park Service is committed to involving the public in its decisions on managing park resources. Links to any current public discussions are shown on this page.
A proposed shoreline protection project at Jean Lafitte's Barataria Preserve would install a rock breakwater along the eastern shorelines of Lake Cataouche, Lake Salvador, and Bayou Bardeaux. The period for public comments has closed, but you can learn about the project at the link.
You can also become part of the Jean Lafitte team by volunteering at the park.
---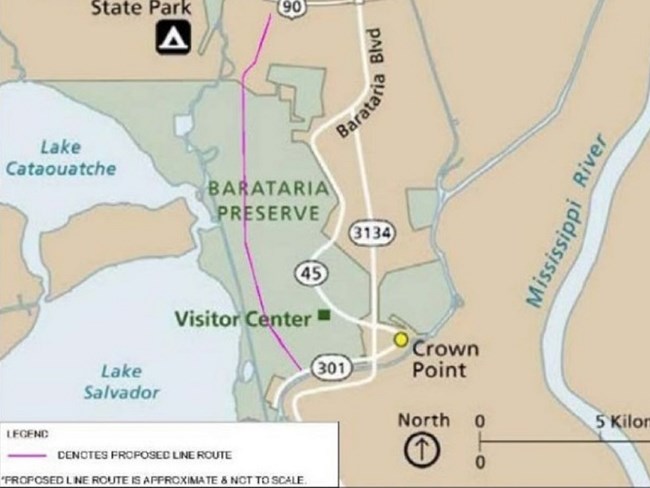 Entergy has proposed to
rebuild/replace an existing 115kV transmission line
that crosses the
Barataria Preserve
. The line runs from the Ninemile Point Generation Switch Station in Westwego to the Barataria Substation in the preserve's southern portion near Crown Poinit (see the map; the transmission line is shown in red). The period for public comments on this project has closed, but you can learn more about the project at the link above.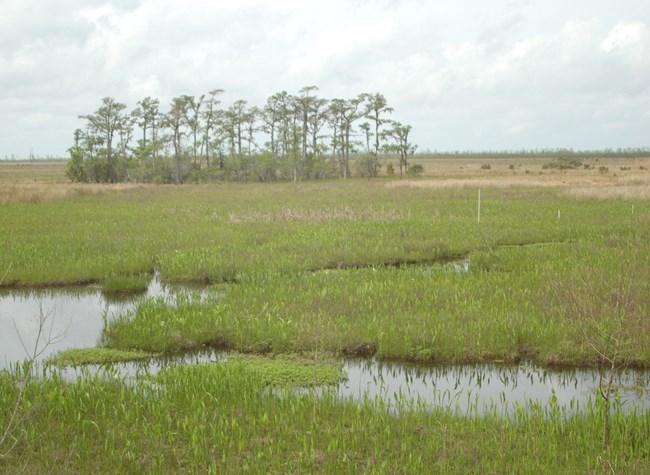 ---
A project to reclaim more than 20 miles of canals at the Barataria Preserve began in late spring 2010. Canals will be backfilled depending on funding availability, and the majority of the project remains unfunded. The environmentally sound methods used to fill the canals will work slowly and most will remain open for decades. Special care will be taken with regularly used canals so that users will continue to have access. For an overview of the project and the challenges of managing wetland areas, click here. For indepth information, visit the project page.
---
In summer 2010, Jean Lafitte was included in the National System of Marine Protected Areas (MPA). The system
helps protect American marine resources by providing new opportunities for regional and national cooperation
supports the local and national economy by helping to sustain fisheries and maintain healthy marine ecosystems for tourism and recreation
promotes public participation in MPA decision-making
Inclusion in the MPA system will not change the way the park is currently managed. Fishing, hunting, and trapping will still be allowed in the Barataria Preserve.
Being part of the MPA system will benefit Jean Lafitte by emphasizing its role in Louisiana's valuable coastal ecosystems. It will also help to provide for enhanced stewardship of park resources and new partnerships among federal, state, and MPA sites. Southeast Louisiana sites already in the MPA include Big Branch Marsh National Wildlife Refuge, Breton National Wildlife Refuge, and Delta National Wildlife Refuge.


Last updated: May 4, 2020