Volunteer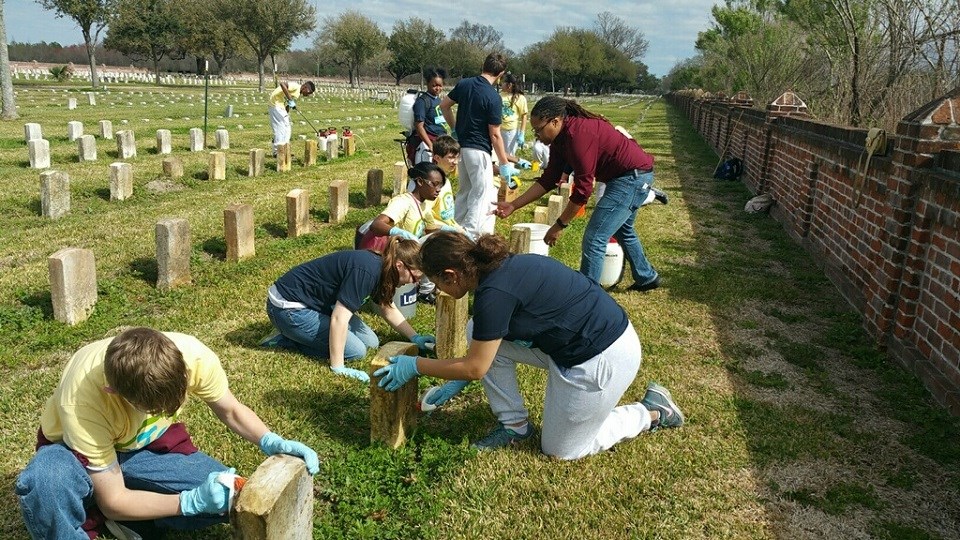 No matter what your skills or interests, there's probably a place for you in the VIP (Volunteer in Parks) program at Jean Lafitte.

Jean Lafitte volunteers make a difference every day:
In 2019, 508 volunteers donated 3,289.75 hours of work and had lots of fun doing it!

In 2020, 724 volunteers donated 4,513 hours of work!
If you are interested in volunteering, please email the park.
For information about Jean Lafitte's six sites, see the plan your visit page.
Some volunteer positions may require training, which will be provided by the park, and uniforms may be provided for long-term volunteers. Project days which require little training and a minimum time commitment are regularly scheduled at some Jean Lafitte sites. Volunteers might help staff a park booth at a festival, dig out invasive plants, clean headstones at the national cemetery, or take photographs during an event. Group projects can also be arranged.

Current volunteer opportunities are listed below. Other volunteer projects include:
citizen science

projects; you can participate as part of a group or on your own.
Follow the park on social media to find out about upcoming volunteer project days and to discover what's new with Jean Lafitte's krewe.

Equal Opportunity Policy: Jean Lafitte National Historical Park and Park and Preserve is committed to a strong nondiscrimination policy respecting its employees and volunteers. Its policy is to provide equal opportunities for all and to eliminate discrimination based on sex (including sexual harassment and sexual orientation), race, color, national origin, religion, age, and disability.
Visit our keyboard shortcuts docs for details
Duration:

1 minute, 21 seconds
Whatever your skills, there is probably a place for you in our volunteer ranks at our commemoration of Battle of New Orleans event. Help us bring history to life and volunteer with your national park today.
Current Volunteer Opportunities


Last updated: December 2, 2023