News Release
Jeremy Sweat selected as Superintendent of Gateway Arch National Park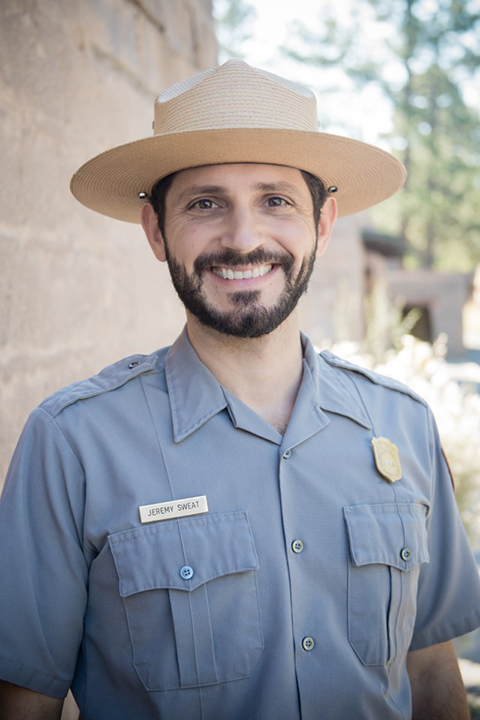 News Release Date:
November 19, 2021
Contact: Alexandra Picavet, 402-960-0688
OMAHA, Neb. — National Park Service (NPS) Regional Director Bert Frost announced the selection of Jeremy Sweat as superintendent of Gateway Arch National Park in St. Louis, Missouri. In this capacity Sweat will serve as the Group Superintendent overseeing operations at for both Gateway Arch National Park and Ste. Genevieve National Historical Park. He currently serves as division manager for the Intermountain Region's Planning and Compliance Division. He will assume his new role in January.  
"We are pleased to welcome Jeremy as the new superintendent at Gateway Arch," said Frost. "His track record of leading complex operations and building strong coalitions with partners and communities makes him an excellent fit for this park."  
"I am honored to be selected as the superintendent of Gateway Arch National Park," said Sweat. "I am impressed by the park, the visitor experience and its connection to the community and region. I look forward to collaborating with the park staff, partners and the local community."   
A 15-year veteran of the NPS, Sweat has a background in resource management and policy at the park, regional and national level, and working with non-profit partners, agencies, and communities toward shared goals. Prior to his work in the regional office, he served as chief of resource management at Bandelier National Monument in New Mexico, a legislative specialist in the NPS Office of Legislative and Congressional Affairs, and a policy analyst in the NPS Office of Policy. He served on detail assignments as the Associate Regional Director for Resource Stewardship and Science, the deputy superintendent of Rock Creek Park and as the district manager for National Capital Parks – East in the Washington, DC area. Sweat started his NPS career as a seasonal archeological technician at Great Smoky Mountains National Park, where he later worked as a management assistant.  
A native of northeast Tennessee, Sweat earned his bachelor's and master's degrees in anthropology at the University of Tennessee. He enjoys hiking, backpacking, biking and playing guitar and mandolin. Jeremy and his wife Whitney are excited to move to St. Louis with their Lab-Aussie mix Willie and cat Nigel. 
Last updated: November 19, 2021