History & Culture
Gateway Arch National Park, formerly Jefferson National Expansion Memorial, consists of the Gateway Arch, the museum under the arch, and St. Louis' Old Courthouse.

During a nationwide competition in 1947-48, architect Eero Saarinen's inspired design for a 630-foot stainless steel arch was chosen as a perfect monument to the spirit of the western pioneers. Construction of the Arch began in 1963, and was completed on October 28, 1965, for a total cost of less than $15 million. The Arch has foundations sunk 60 feet into the ground, and is built to withstand earthquakes and high winds. Fees are charged to ride the unique tram system to the top. A Grand Staircase leads from the St. Louis levee to the base of the Gateway Arch.

Located just two blocks west of the Arch, the Old Courthouse is one of the oldest buildings in St. Louis. Construction began in 1839. It was here that the first two trials of the Dred Scott case were held in 1847 and 1850. The building is currently closed for renovations and installations of new exhibits. The park's total acreage is 90.96 acres.
Learn more about the history of park from our Administrative History, 2010 Cultural Landscape Report, Historic Structure Report for the Old Courthouse, or Historic Structure Report for the Gateway Arch.
The park collections include books, images, objects and papers about the history of the park, the history of westward expansion, the Lewis and Clark expedition and St. Louis history.

In 2018, the name of the park changed from Jefferson National Expansion Memorial to Gateway Arch National Park, but the mission of the park and day to day operations did not change.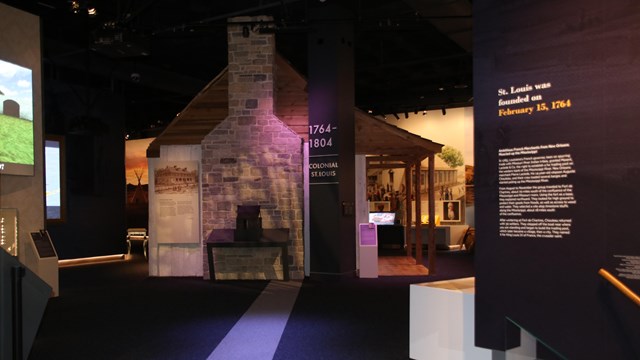 Museum at the Gateway Arch
The free museum underneath the Gateway Arch shares St. Louis's important role in United States history.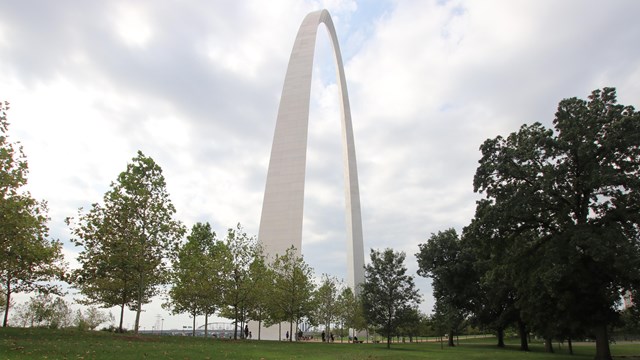 Gateway Arch Construction
Who built it? When? What is it made of? Learn all about the construction of our favorite monument.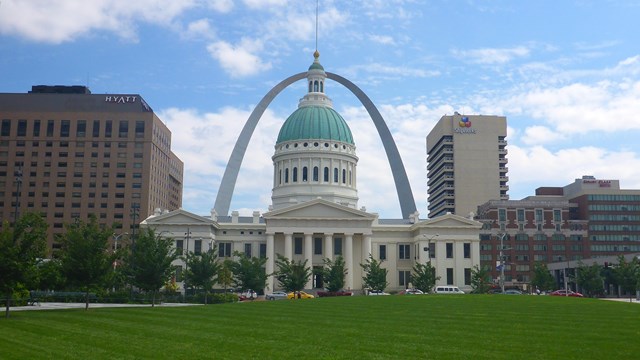 Old Courthouse
The historic Old Courthouse, which is also part of this national park, is where the famous Dred Scott and Virginia Minor cases started.


Last updated: November 11, 2022