Operating Hours & Seasons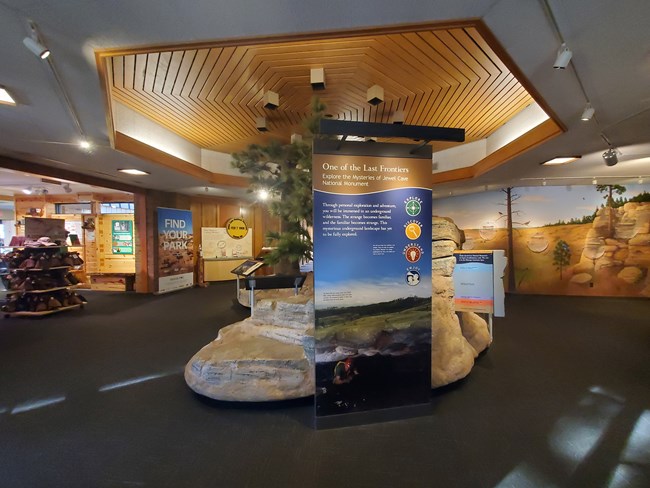 Advance cave tour reservations are available on recreation.gov and are strongly recommended. Walk-up tickets are not guaranteed. The booking window closes at noon the day before, and can potentially close earlier if the tour sells out. All cave access is by guided tour only.

The Visitor Center, Park Store, surface trails, and picnic areas are currently open Wednesday through Saturday from 8:30 a.m. to 4:30 p.m. Mountain Time. Please be advised that the main entrance gate is closed promptly at 4:30 p.m.; visitors and hikers should plan their day accordingly.

The Jewel Cave Historic Area is closed for the season and Historic Lantern Tours will start up again in the 2024 summer season. Visitors can still hike there using the Canyons Trail.

VISITOR CENTER HOURS AND TOUR TIMES ARE SUBJECT TO CHANGE due to staff availability, inclement weather, emergency situations, construction projects, and/or special events. In the event of inclement weather during the off-season, visitors are advised to contact the visitor center at (605) 673-8300 for updated information.
Cave Tour Times
For more information about ticket prices, please visit Fees & Passes.
Contact the Visitor Center at (605) 673-8300 for more information. Please be advised that all tours are weather dependent and may be delayed or cancelled due to inclement weather. Visit Guided Tours for tips on preparing for a visit to Jewel Cave.


Last updated: November 11, 2023