Pets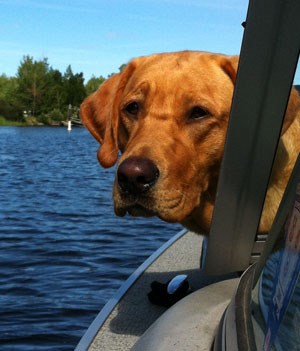 Can I bring my pet to Isle Royale?
Dogs, cats and other mammals are
not allowed
on the island. This includes pets on boats within the park boundaries, which extend 4 ½ miles into Lake Superior from the outermost land areas of the park. Visitors bringing pets to Isle Royale will be required to leave immediately.
Leashed pets are allowed outdoors at the
Houghton
Visitor Center and Headquarters complex where the
Ranger III
departs.
Why can't I bring my pet?
The park's primary concern is for the protection of wildlife species; the inadvertent transmission of disease or parasites into the largely isolated Isle Royale ecosystem could have devastating effects on wildlife populations. In 1980, the park witnessed just such an event, when the canine parvovirus was likely transmitted to the island from a pet dog and infected the wolf population. Wolves on Isle Royale plummented from 50 individiuals down to 14.
Can I bring my service dog to the island?
Service dogs are welcome on Isle Royale. However, a service dog permit must be obtained prior to your trip. Obtaining this permit involves receiving the proper paperwork from the park, consulting a licensed veterinarian no more then 15 days prior to your park visit, and having the permit signed by the park superintendent or representative. Consult the
service dog webpage
for the specific details. Without the service dog permit, your dog will not be allowed on Isle Royale.
Last updated: January 12, 2017