Fuels and Stoves
Isle Royale National Park is a wilderness park that requires certain fuels for boating and cooking in the backcountry. Learn what is allowed and what is available within the park.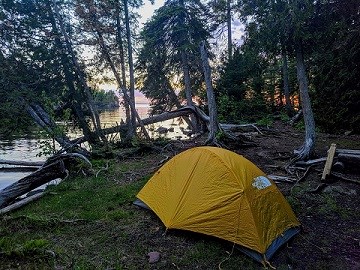 Stoves
Acceptable stove types:
White Gas (e.g. liquid fuel, Coleman fuel) stoves.
Canister stoves that burn an isobutane/propane mix.
Alcohol stoves which burn denatured alcohol.
Twig wood-burning stoves that hold the fire and embers within a small fire box (approximately 7" firebox or less) and leave little ash.

Use only dead and down twigs. Do not break branches from trees.
Unacceptable stove types:
Charcoal burning stoves

Except on personal boats and in established grill.

Solid fuel burning stoves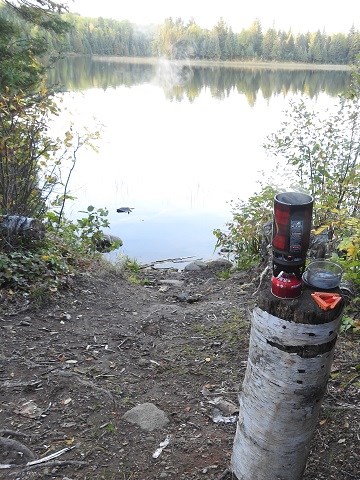 Stove Fuel
Stove fuel is available at the Trading Post Camp Store in Rock Harbor, and the Windigo Camp Store during the summer season. These stores are operated by Rock Harbor Lodge.
Sold
White Gas (filled in bulk, bring-your-own-can)
80/20 Isobutane/Propane Mix (puncture and screw on cap)
Not Sold
Alcohol fuel
Propane cylinders
Fuel Canisters Not Allowed in Aircraft
It is unlawful to carry explosive containers on the seaplanes that fly to Isle Royale National Park. Backpackers that fly out to the island during the summer season, from mid-June through early-September are able to purchase fuels at the camp stores as listed above. Early and late season travellers can purchase fuels from the seaplane company directly or arrangements will be made with the seaplane concessionaire to have fuel available at the Visitor Centers. Inquire with the seaplane concessionare when arranging travel.
Backpacking & Camping

Prepare for your backpacking and camping trip using these resources.

Food Storage

Learn how to properly store your food during your overnight or daytrip visit to Isle Royale.

Drinking Water

Thirsty in the backcountry? Know your drinking water options before island arrival.
Last updated: May 26, 2022