SS Kamloops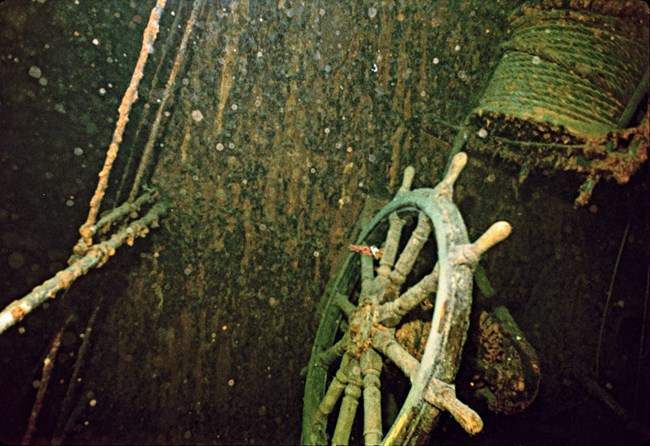 Introduction
For decades, the location of Kamloops remained one of the mysteries of Lake Superior. Almost half of a century after it had disappeared, on August 21, 1977, Minneapolis sport diver Ken Engelbrecht finally spotted the dark shadow of the wreck during an exploratory dive. Engelbreht, along with dive partner Randy Saulter of Mounds View, was carrying out a systematic search for the Kamloops in the area known as Twelve O'Clock Point. The dive team had been directed to the possible site of the wreck by Roy Oberg, captain of the Voyageur II. Oberg had made a fathometer tracing several years earlier in the area that indicated a shipwreck lying on its side (Press release by Ken Engelbrecht and Thorn Holden, 1977).

The wreck was found while diving off Ken Merryman's boat Heyboy, on the second day of the search. On earlier dives, bits of cargo, such as a brass barrel and a ladder, were sighted. Then, "enough pipe to fill a semi-truck." On the last dive of the weekend, Engelbrecht, at a depth of 195 feet "saw this really big shadow, the Kamloops, and this other shadow coming out of it, which was the flagpole. I got a really big rush and started trucking over there" (Minneapolis Star, Oct. 13, 1977).

The next dives on the wreck were done September 5 and 6, 1977, but there was some doubt that the wreck was indeed Kamloops. The real proof, he [Ken Merryman] said, came after the second dive when pictures, on close inspection, showed the ship's name peeking out through the years of accumulated rust and underwater debris on the freighter's stern ...
The Story of the SS Kamloops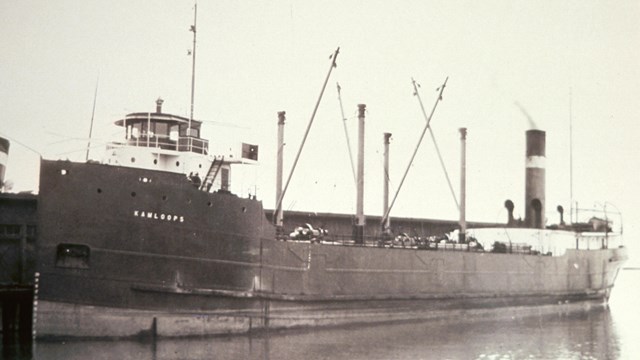 Construction
Origin and Original Dimensions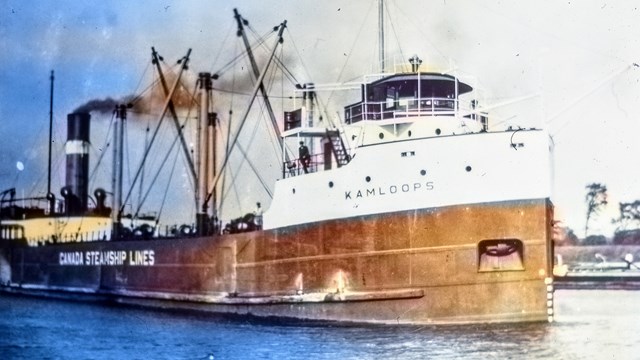 Operational History
Years of Service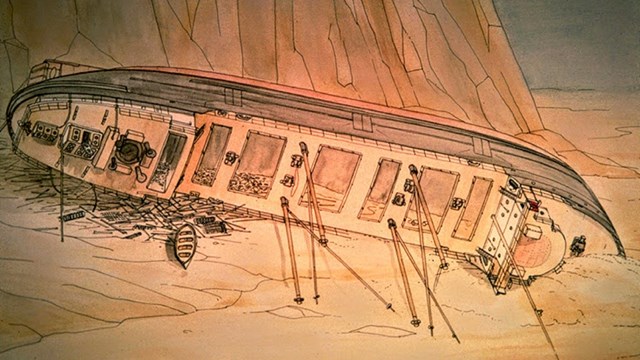 Wreck Event
Incident and Aftermath
Shipwreck Site
Intact and undisturbed. Diving not advised because of extreme depth. Not buoyed.
Map of Kamloops Site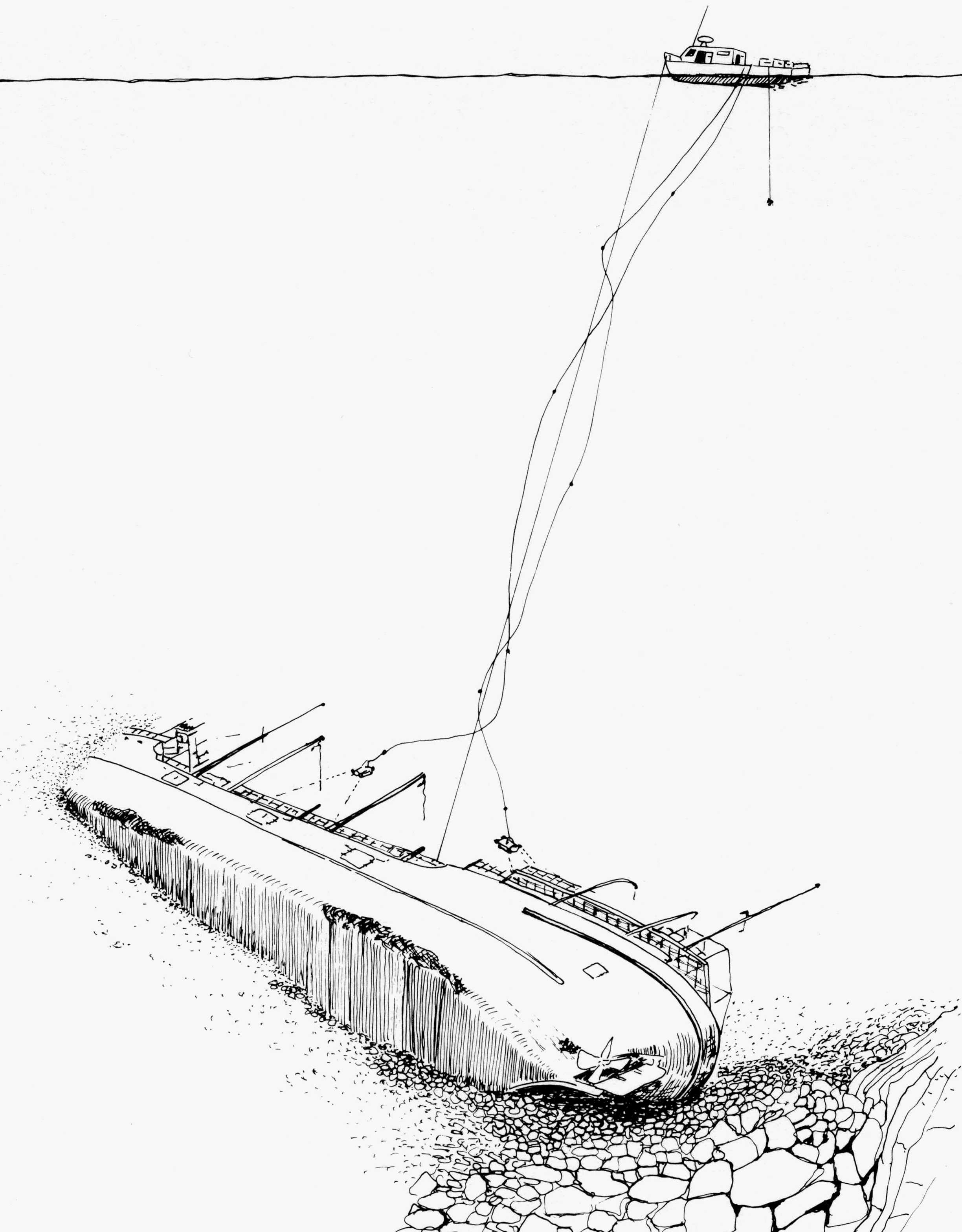 SS KAMLOOPS Site Map
NPS
Last updated: November 24, 2020