SS Cumberland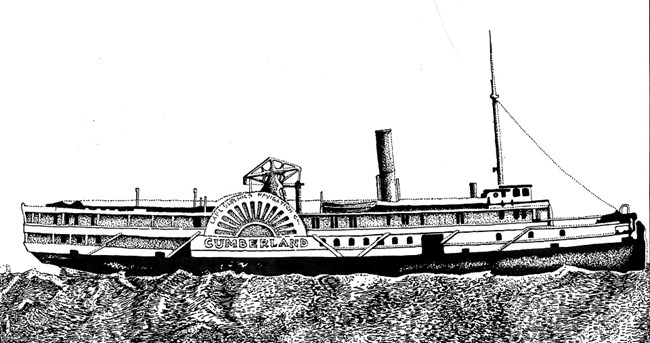 Introduction
The railroad men who formed the Lake Superior Navigation Co., Ltd., were pioneers in the Lake Superior trade prior to the construction of the railroads in the area. Cumberland, along with Algoma (previously named City of Toronto and Racine) were the core of the new enterprise, which incorporated connections between the railroads and steamship lines. Later, Chicora would join the Lake Superior Navigation Co. fleet as well (Williams 1909:43-47).
Cumberland was a typical example of the Great Lakes sidewheel steamers built from the late 1840s through the 1880s. The first of the 200-foot steamers appeared on the lakes in the early 1840s, and by the next decade had assumed the classic configuration as represented by Cumberland and the dozens of other steamers produced for the passenger and package trade on the Great Lakes.
The Story of the SS Cumberland
Shipwreck Site
Engines salvaged and placed in Canadian Steamer Columbia. Large sections of wooden hull, side-wheel and boiler remain.
Map of Cumberland/Chisholm Site - East View
CUMBERLAND/CHISHOLM Site Map, east side
NPS / J.L. Livingston
Map of Cumberland/Chisholm Site - West View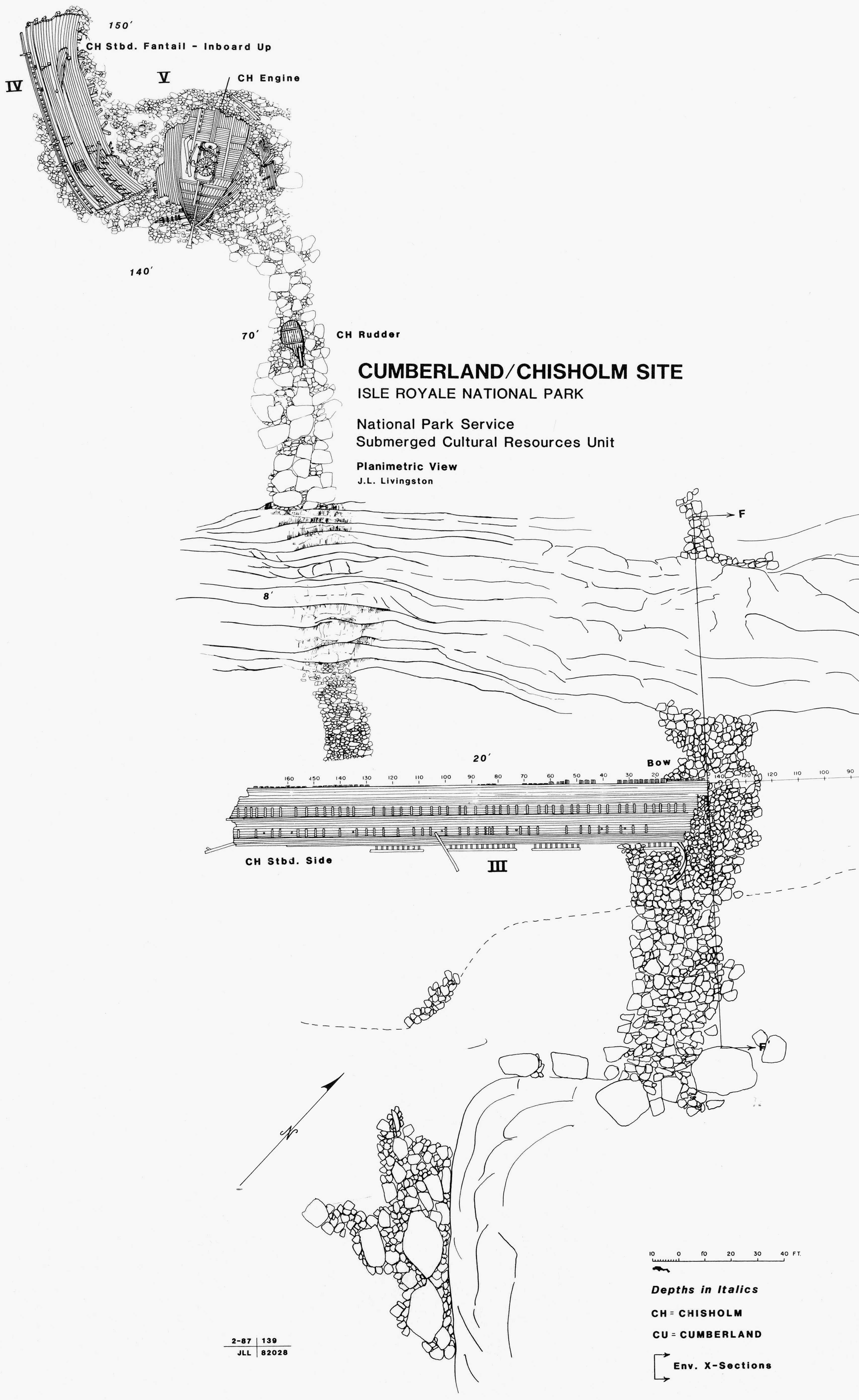 CUMBERLAND/CHISHOLM Site Map, west side
NPS / J.L. Livingston
Last updated: February 22, 2021