SS Glenlyon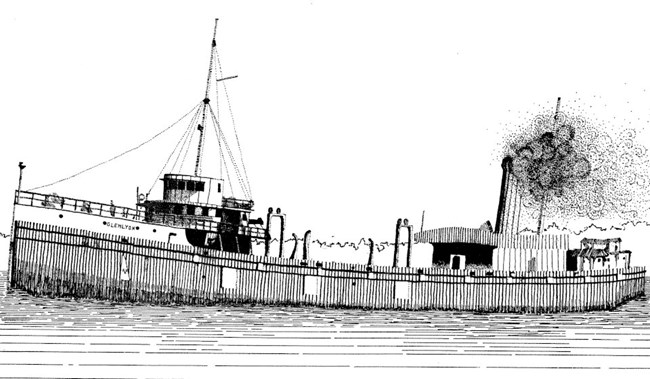 Introduction
Glenlyon had a rather unusual operational history. During the course of its serviceable life, the ship participated in the package freight trade, the passenger-package freight trade and the bulk grain trade in two countries. Few ships were involved in all the major trades of the Great Lakes.
Equal to the Glenlyon's variety of service is the diffuse scattering of its wreckage. A month after the wreck event, wreckage was reported washing up on the northwest coast of the Keweenaw Peninsula and the Eagle Harbor Coast Guard responded. A thorough investigation was carried out but no wreck was located. Captain Glaza said he believed the wreckage came from Glenlyon. He went on to suggest that the vessel had been broken up by a storm the week before and that wreckage had subsequently been driven ashore(Marquette Daily Mining Journal, Dec. 16, 1924).

An April 30, 1924 report followed up by saying that Glenlyon had completely disappeared over the winter (Canadian Railway and Marine World, June 1925). Though wreckage from the midship and the stern are still resting in close proximity to the Isle Royale Lighthouse, much of the bow section remains altogether missing.
The Story of the SS Glenlyon
Shipwreck Site
The ship broke in half, and parts of the stern are all that remain. Wreckage is widely scattered with no major sections intact. Bow section not yet located. Buoy on a sinker in 50 feet.
Map of Glenlyon Site - East View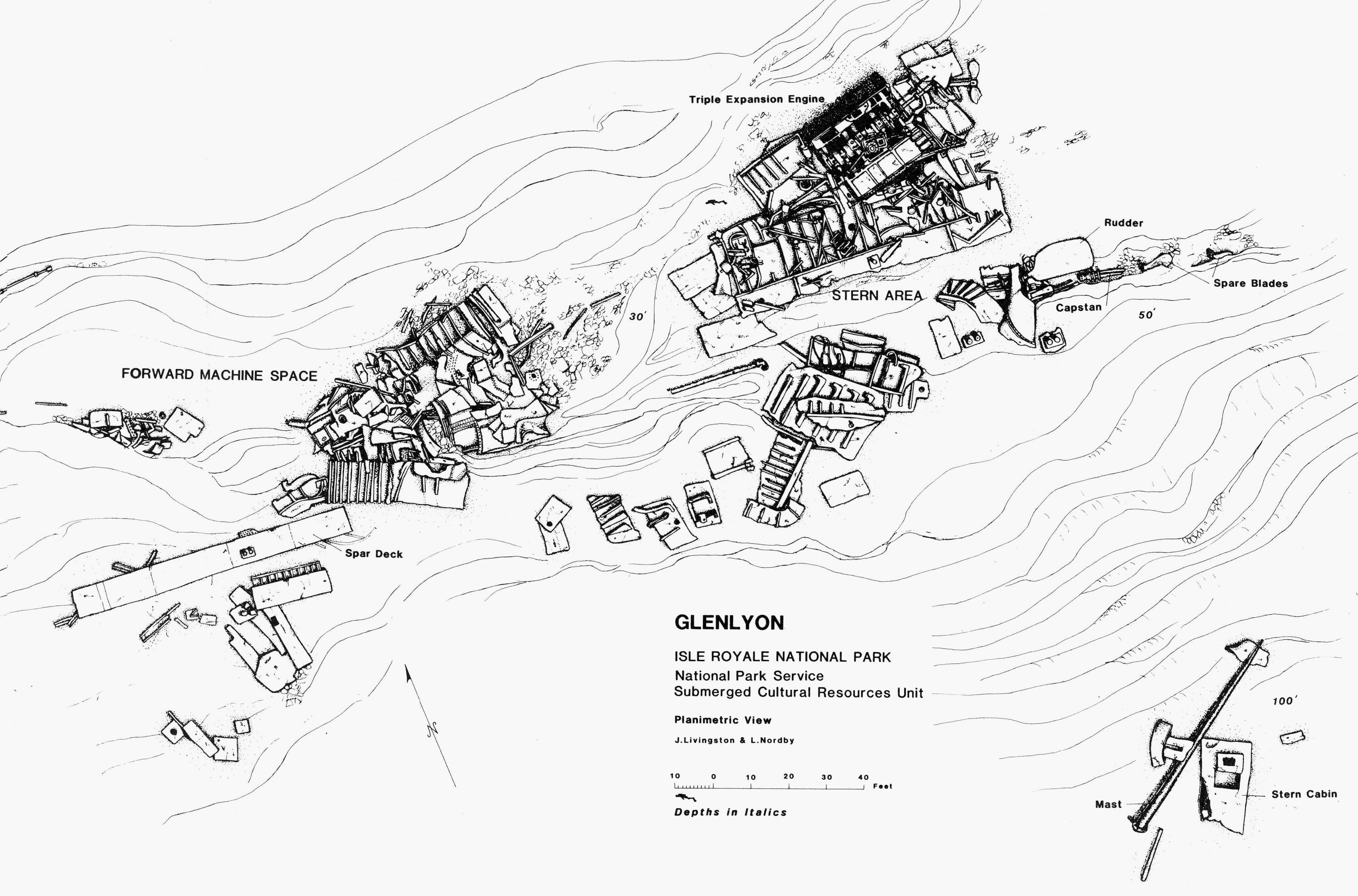 SS GLENLYON Site Map
NPS / J.L. Livingston & J. Nerdby
Map of Glenlyon Site - West View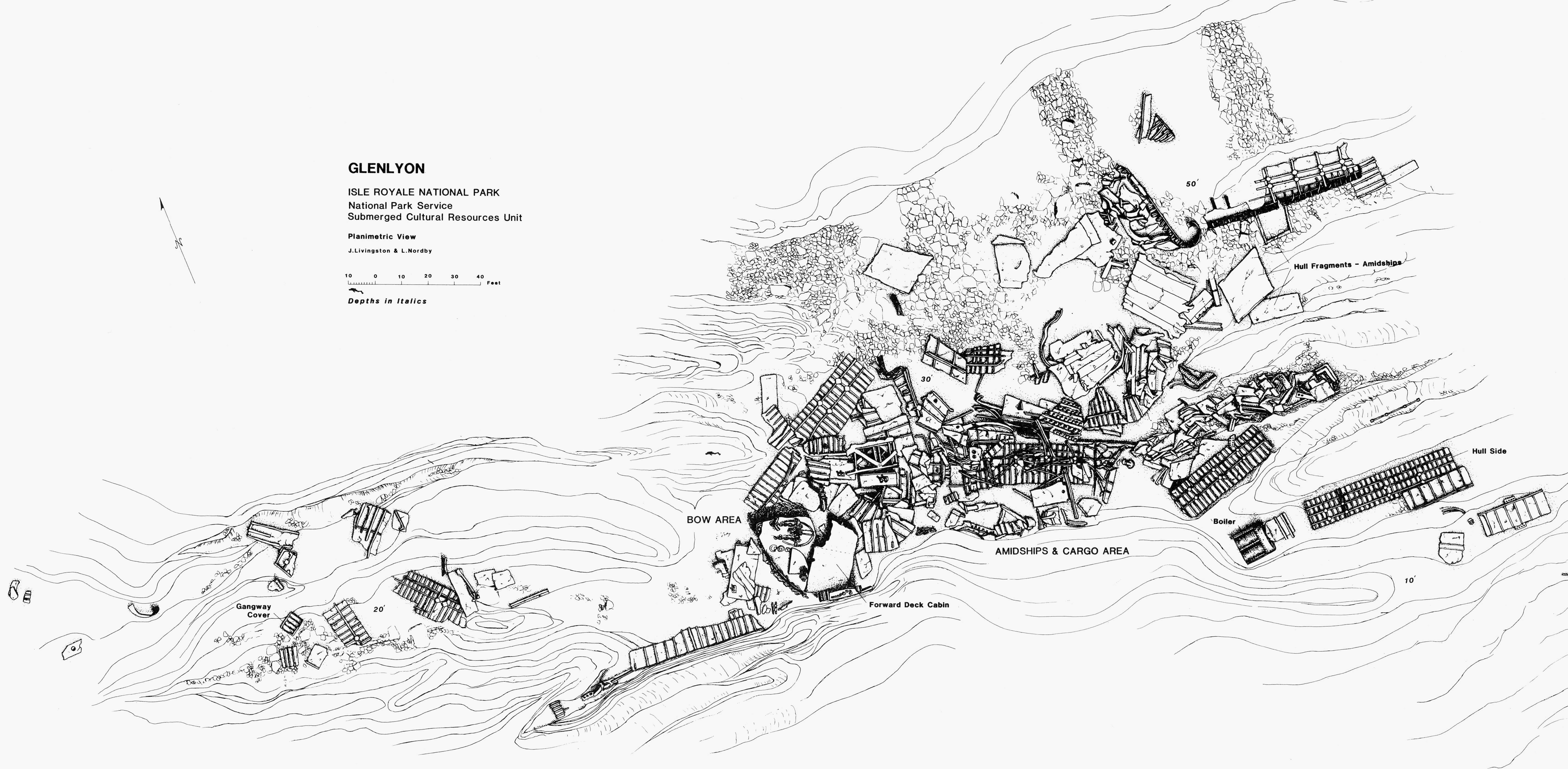 SS GLENLYON Site Map
NPS / J.L. Livingston & J. Nerdby
Last updated: February 22, 2021