SS Algoma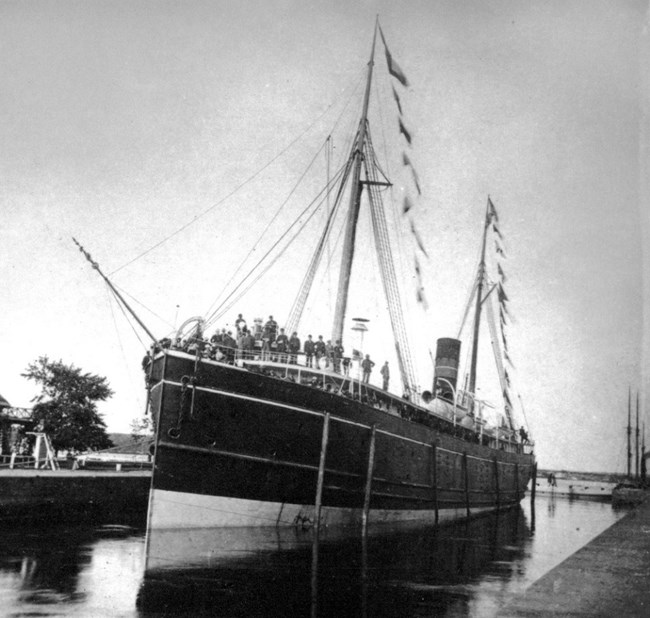 Introduction
Algoma was one of the first steel-hulled vessels on the Great Lakes (Scanner, 1976:6 from The British Whig Oct. 18,1883). Like many of the early iron and steel vessels of the Lakes, it was built in British shipyards. Britain led the world in the development of iron and steel shipbuilding, and Great Lakes owners were frequent customers. Fleet orders from the Lakes were not uncommon, particularly from Canada, for vessels constructed on the Clyde. Kelvinhaugh was a leading producer of iron and steel vessels, and some Scottish companies (particularly in the 1920s) specialized in the manufacture of Lakers (Walker 1984:58; Carvel 1950:46).
The one problem faced by the foreign shipbuilders and Great Lakes owners was that the vessels had to pass through the canal system from the ocean to the Lakes. A vessel that was built small enough to pass was too small to benefit from the economies of scale enjoyed by larger vessels constructed on the Lakes. The solution was to design vessels to pass through the St. Lawrence Canals in pieces, to be reassembled once in the Lakes. This was accomplished in two ways: by either producing the vessels in sections and transporting to the Lakes on other ships (Carvel 1950:46), or designing the vessels to sail under their own power to the Lakes and then be severed in two and bulkheaded for the passage through the canals.
The Story of the SS Algoma
Shipwreck Site
The vessel was salvaged; the engines and boiler were refitted in the vessel Manitoba. Parts of the stern are all that remain. Wreckage is widely scattered with no major sections intact. Bow section not yet located. This remains the largest loss of life on Lake Superior. Buoy on a sinker in 50 feet.
Map of Algoma Site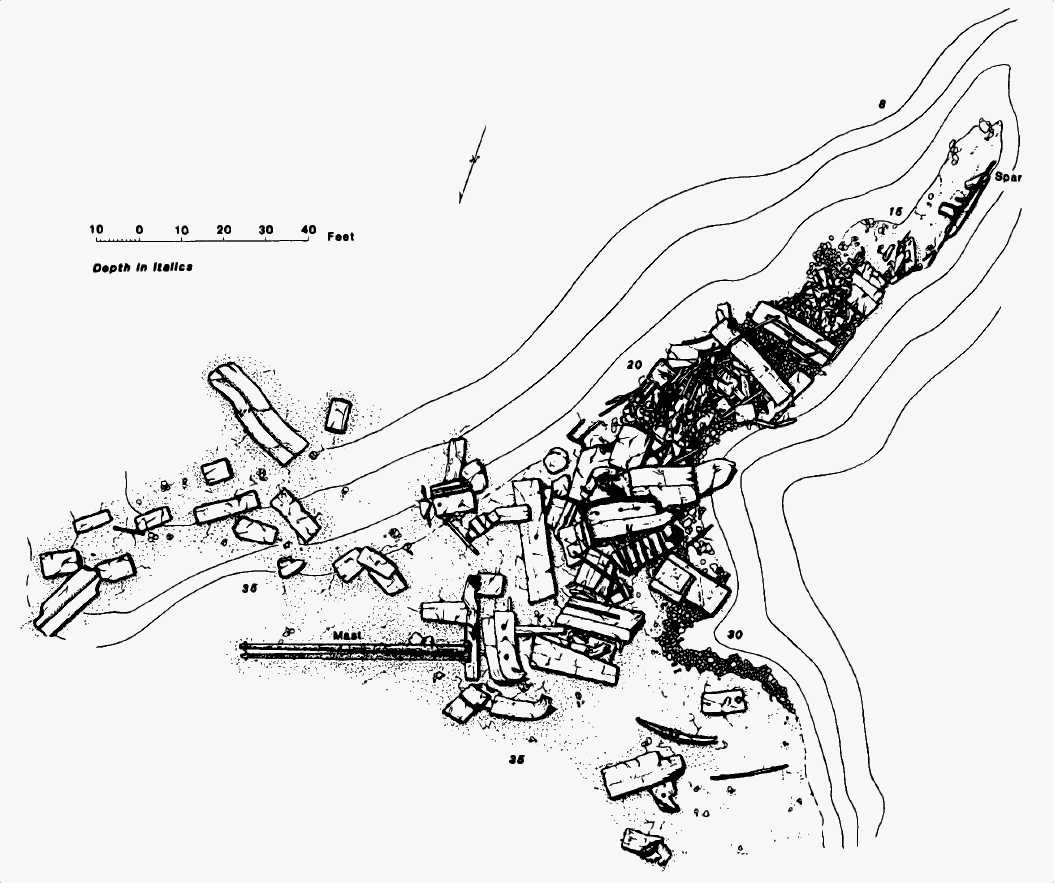 SS ALGOMA Wreckage Field
NPS / Larry Nordby
Last updated: November 24, 2020