Forest Pests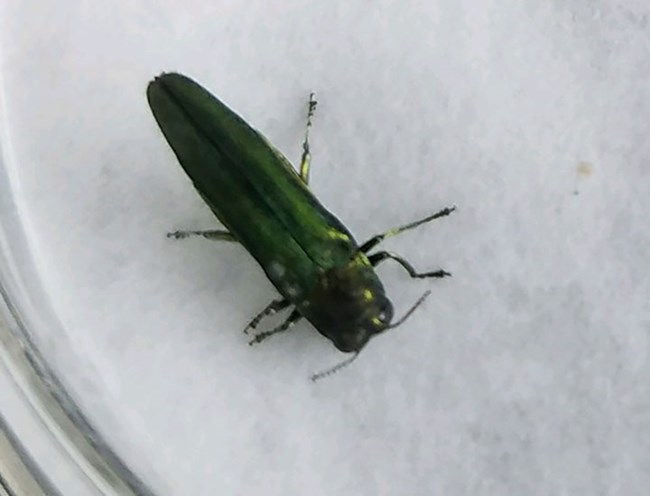 Several targeted insect pests and pathogens are tracked during forest vegetation monitoring in parks of the National Capital Region.
Jump to:
Forest Pest Resource Briefs
Forest Pest Reports, Protocols, & Data
Quick Reads
Emerald ash borer is a targeted insect pest that has surged in recent years. It appeared in the region in the mid-2000s and slowly sightings of the beetle spread from the county level, to parks, to the interior forest vegetation plots monitored by NCRN. It was first spotted in a forest monitoring plot in 2014 on the C&O Canal. In 2015, NCRN forest monitoring plots began to show an uptick in EAB damaged trees. It is now considered to be present in the entire region.
Gypsy moth is another common pest to the National Capital Region Network, particularly at Catoctin and Harpers Ferry. Dogwood anthracnose, chestnut blight, and hemlock woolly adelgid are also encountered.
Last updated: May 18, 2022