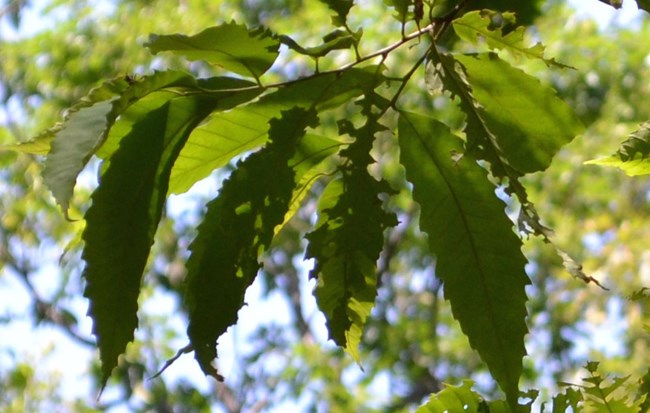 The American chestnut was once a dominant tree of the eastern U.S. known for its rot resistant wood and ample production of wildlife-supporting chestnuts. While it was nearly wiped out by disease, survivors still exist today in several national parks in the greater Washington, DC area.
A Deadly Disease
The American chestnut tree (Castanea dentata) once occupied forests as far south as central Alabama, west through Tennessee, and as far north as Maine and southern Ontario. In some forests, they made up more than half the mass of living trees.
In 1904 however, the non-native chestnut blight fungus (Chryphonectria parasitica) was introduced and quickly spread through forests of the eastern U.S. By 1950, almost all American chestnuts in their native range were dead.
But because the blight fungus does not kill the root system of trees, American chestnuts persist today in natural areas as re-sprouts from blight-free root systems.