Invasive and Exotic Plants Monitoring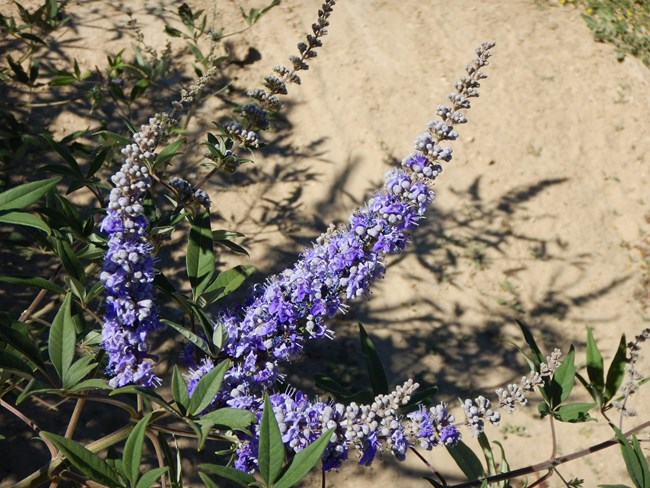 Overview
An invasive plant is a non-native species that aggressively spreads when it's introduced to a new range. In the Mojave Desert Network, invasive plants are one of the single largest threats to the integrity of our desert ecosystem and our cultural resources.

Once established, invasive species affect park resources and visitor enjoyment in complex ways. For example, invasive grasses such as red brome and cheatgrass displace native plants and change the ecological processes in the region by intensifying the size and frequency of wildfires. Slow growing and long-lived native desert plants are generally not adapted to wildfires and may not survive. Other examples of desert invaders include tamarisk in riparian areas, thistle species (Salsola spp.) in sensitive dune systems, and mustards (particularly Sisymbrium spp. and Brassica tournefortii) in a variety of park ecosystems.
The Mojave Desert Network has developed a cost-effective approach for early detection and monitoring of invasive plants. Early detection increases the likelihood that invasions will be addressed while populations are localized and small enough to be contained or eradicated. This method targets a priority list of both newly encroaching and established species, and integrates information from other park programs and network-sponsored vegetation monitoring work (e.g., Integrated Upland monitoring and Spring Vegetation monitoring).
Monitoring Objectives
Where are incipient populations of targeted (high-priority species of greatest management concern) invasive plants located in network parks?
What is the trend in abundance and frequency of established target invasive plants in network parks?
What is the relationship between pest management practices and target invasive species?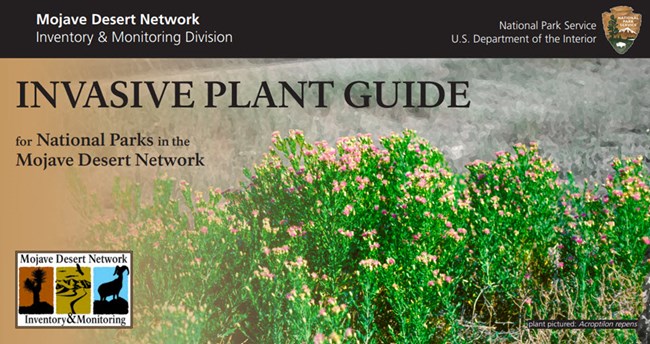 This Invasive Plant Guide for National Parks in the Mojave Desert Network is an easy-to-use, non-technical identification guide for commonly found and quickly encroaching invasive plants. You do not need plant identification experience of knowledge of plant terminology to use it, making it a great resource for school groups, volunteer groups, and those hoping to increase their awareness of invasive plants within the network parks.
Download a pdf of the guide
, or
get a high-resolution format
for printing.
Last updated: August 1, 2022