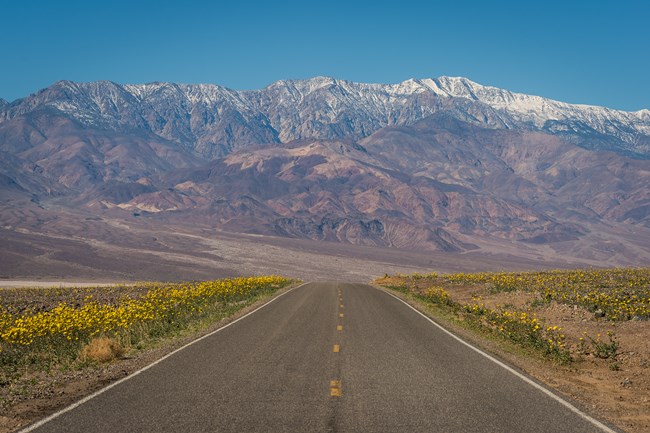 Death Valley National Park was originally established as a national monument in 1933 and subsequently re-designated as a national park in 1994. It is not only the largest park unit within the Mojave Desert Network, but the largest national park unit in the contiguous United States. It is home to the nation's highest recorded temperature (134 ºF) and the lowest elevation (282 feet below sea level). Because of its dramatic topographic relief, the park supports a large diversity of plants and animals, and also has one of the nation's most significant fossil records.

From Scotty's Castle to a historic mining past, to fragile species found nowhere else in the world, to sand dunes and unique geologic formations, Death Valley has a number of cultural and natural resources that warrant protecting.

The Mojave Desert Network provides natural resource inventory and monitoring information to help parks make effective, science-based management decisions. Inventories have been completed for mammals, fish, birds, vascular plants, and reptiles & amphibians (see species lists further down the page). Maps and Reports detailing Death Valley's vegetation, soils, and geology resources are also complete.
Monitoring at Death Valley National Park
Ongoing Monitoring Efforts
Integrated Uplands vegetation and soils monitoring of the Blackbrush community
Selected Large Springs monitoring of water quality & availability at five larger persistent springs
Desert Springs monitoring of water quality and availability at over 200 smaller water sources such as seeps and springs
Coming Soon (additional monitoring currently in development)
Bat population monitoring using acoustic and capture surveys
Spring Vegetation monitoring at five larger persistent springs
Invasive & Exotic Plants