Natural Resource Monitoring at Grand Teton National Park and John D. Rockefeller, Jr. Memorial Parkway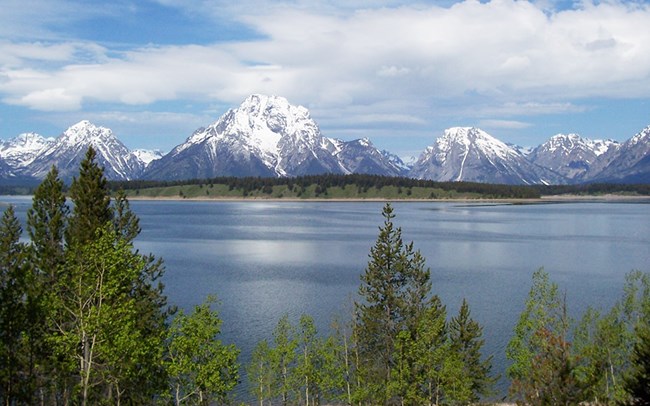 In northwestern Wyoming, Grand Teton National Park and the John D. Rockefeller, Jr. Memorial Parkway together comprise 333,700 acres of the Greater Yellowstone Ecosystem. Elevations range from 6,400 feet on the sagebrush-dominated valley floor to 13,770 feet on the windswept granite summit of the Grand Teton.

Geologists regard the Teton Range as one of Earth's most impressive fault-block mountains. The Tetons are the youngest members of the Rocky Mountain chain, yet contain some of its oldest rocks. Some date back about 2.8 million years.

The parkway is named for late conservationist and philanthropist John D. Rockefeller, Jr., who made significant contributions to several national parks, including Grand Teton, Acadia, Great Smoky Mountains, and Virgin Islands. The parkway connects and contains features of both Grand Teton and Yellowstone national parks. Atop hills and ridges in the parkway, rocks born of volcanic flows from Yellowstone form outcrops and line the Snake River below. At the southern end of the parkway, gently rolling slopes ramp up to the Teton Range.
Last updated: April 1, 2019