Water Resources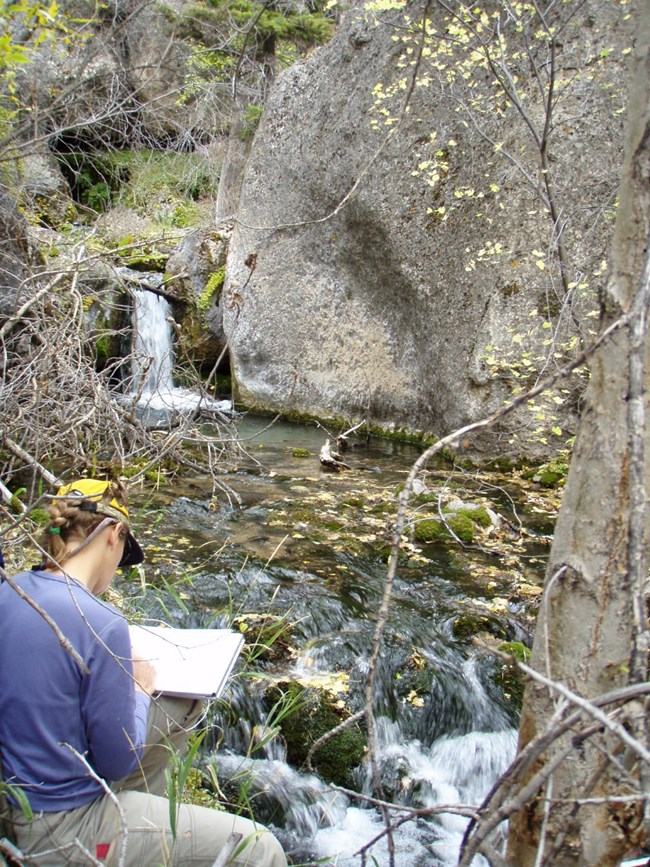 Water resources are vital to the health of all landscapes. In semi-arid and arid regions of the Greater Yellowstone Area, water from springs, wetlands, streams and rivers is especially critical. Some of the most iconic water resources in the western United States occur in Grand Teton and Yellowstone national parks, as well as Bighorn Canyon National Recreation Area. The Yellowstone and Snake rivers disproportionately contribute to the rich variety of life in the Greater Yellowstone Ecosystem. They shape visitor recreational and aesthetic experiences. They affect how the ecosystem functions. They also contribute to the health and vitality of nearby human communities. Similarly, a complex of springs, seeps, and rivers draining the Bighorn and Pryor mountains, as well as the high mountains of the Greater Yellowstone Ecosystem, help quench the semi-arid landscape of Bighorn Canyon National Recreation Area.

Warmer temperatures and precipitation shifts over the last several decades have already altered mountain snowpacks, river flows, and wetland and lake levels. Projected shifts in global and regional climate are expected to further affect water levels and flooding. At the same time, human demands for recreation and water consumption are increasing in this dry region. These changes, in combination, may pose considerable challenges to managing water resources on our national park lands.

Since 2006, we have been monitoring select water resources at all parks in the network.

We Ask:
Are flow patterns of monitored rivers, streams, and springs changing in relation to environmental drivers?

Are water quality conditions of monitored rivers and streams changing in relation to environmental drivers and human influences?

Are water quality conditions of monitored river and streams meeting state water quality standards?

We Measure (in our water samples):
water temperature

dissolved oxygen

pH

water cloudiness (turbidity)

levels of growth-limiting nutrients (such as nitrogen and phosphorous)

trace metals
We monitor water resources following these protocols:
Water Discharge
Water Quality
Story Map
View the story map below for a visual journey through the restoration of Soda Butte Creek from mine waste contamination outside Yellowstone National Park. Be sure to click on "View full screen" below the story map for the best experience and to begin scrolling through.
Did you know...
We also monitor climate because of its significant influence across park natural resources.
Last updated: March 21, 2023