Visiting in Spring and Fall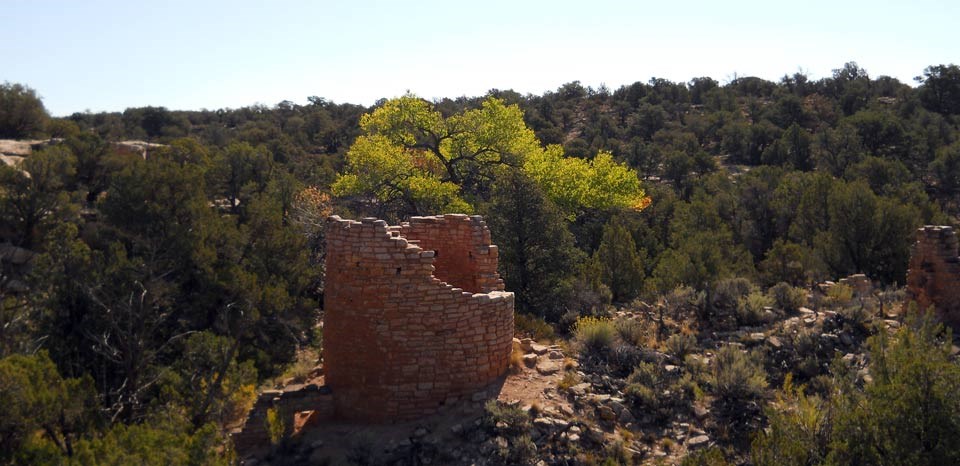 Visitors flock to Hovenweep for the moderate temperatures and wildflower blooms of spring (March to May) and fall (September and October), making these two seasons the busiest times of year. However, even during the busy season, Hovenweep is still quieter than many other national parks. Plan for larger crowds and unpredictable weather to enjoy the towers of Hovenweep among radiant blooms.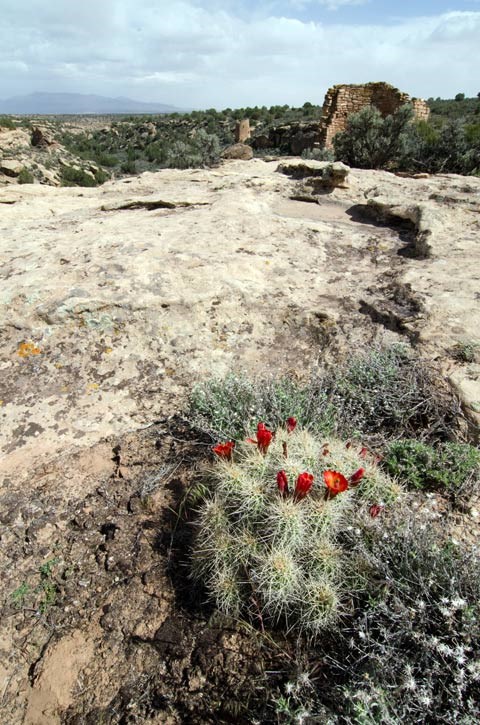 What You Need to Know
Spring and fall have unpredictable weather. Weekends in the fall and spring bring larger crowds, but weekdays are usually quieter.
Weather
Rain showers support spring's wildflower bloom. Spring can also be very windy. In the fall, September marks the end of monsoon season – afternoon thunderstorms are possible. In both seasons, temperatures can vary as much as 40 degrees between day and night. Snow showers and hail are possible. Check the weather forecast frequently and bring plenty of extra layers, including warm winter layers and water-resistant shells. Learn more about weather at Hovenweep.

Spring is biting gnat season! From mid-May to mid-June, be prepared with long-sleeves, pants, and bug spray. Learn more about biting gnats.
Trail and Road Conditions
Trails become slick and muddy after rain showers. Roads to outlier sites become impassible in rain. Check at the visitor center for the latest conditions.
Visitor Center
Visitor center hours may change in spring and fall. Check our hours page for current times.
Camping
The campground is open year-round and is first-come, first-served. The campground often fills on weekends in spring and fall. We recommend visitors plan to arrive on a weekday or early (before noon) on a weekend day for the best chance of getting a site. Check the fees page for camping fees. In spring, heavy winds can blow over tents. Tent campers should stake down tents and put heavy rocks on tent corners.
Avoid Crowds
Those looking for quieter trails should plan their visit for weekdays. If planning to come on a weekend, arrive early (8 – 9 am) and finish hiking by the afternoon. Remember that trails are closed before sunrise and after sunset. Visitors looking for true solitude should consider visiting in winter, when visitation is much lower.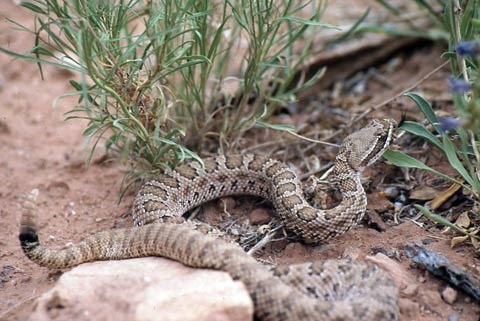 Things to Do
Hiking
Trails are open (sunrise to sunset) unless otherwise posted, but may be wet. The most popular trail is the Square Tower Loop, which leaves from the visitor center or from the campground. Visitors looking to avoid crowds may want to try an outlier site, but should be prepared for dirt roads that may be impassible when wet. Please be advised that most trails include portions on exposed sandstone, which becomes slick when wet or icy.
For a short walk, take the sidewalk to the Canyon Overlook from the visitor center.
Stargazing
Temperatures may reach below freezing at night and skies may be overcast. However, if the night is clear, stargazing in this International Dark Sky Park is a must! Visitors are welcome to stargaze from their campsite or the visitor center parking lot. Trails are closed after sunset. In May and September, rangers may give astronomy programs, depending on staffing. Check our stargazing page for more information and events.
Other Activities
Kids (and adults!) can earn a Junior Ranger badge by completing activities in the Hovenweep Junior Ranger Booklet [1.5 MB PDF file]. Booklets are also available in the visitor center.

The 18-minute park film, Silence of the Centuries, is available upon request in the visitor center.

Ranger talks and walks are may be offered in spring and fall, depending on staffing. Call the visitor center for programs and times.
Suggested Trips and Activities
Last updated: May 3, 2021