Places To Go
Hovenweep National Monument protects six ancestral Puebloan communities that are spread 20 miles along the Utah-Colorado border. Each community is one "unit" of the park and each unit is not connected to the others. The small squares of Hovenweep's units are surrounded by a mix of Bureau of Land Management land, Navajo nation land, and private land. This unique layout may be confusing to navigate on your own and we highly recommend stopping at the visitor center (located within the Square Tower Group unit) to speak with a ranger.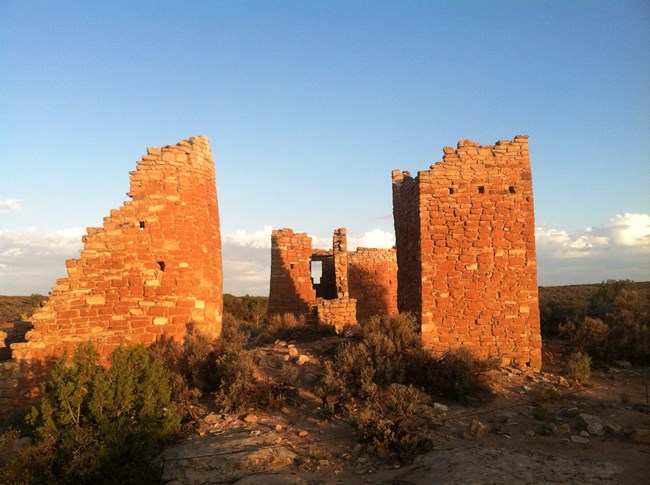 The park's main unit includes the visitor center and campground, as well as several of the park's famous ancestral Puebloan structures. Access roads to this part of the park are entirely paved from surrounding towns. The park's main trail, the Square Tower Loop, starts from the visitor center and encircles the community nestled in Little Ruin Canyon. Most visitors will spend their entire visit in this unit and rangers will encourage you to begin your journey with some or all of the loop trail. If you're planning a visit to Hovenweep, you can't miss the Square Tower Group unit!
Outlying Units
The rest of Hovenweep's units are considered outliers and are more difficult to visit. All of the outliers are accessed via dirt road, and we highly recommend using high-clearance vehicles. Amenities like restrooms and water are not available at these units. However, if you have the time and means to reach them, these units are worth seeing. Each contains a group of ancestral Puebloan structures and tells the unique story of the people who lived in these canyons.
(from North to South)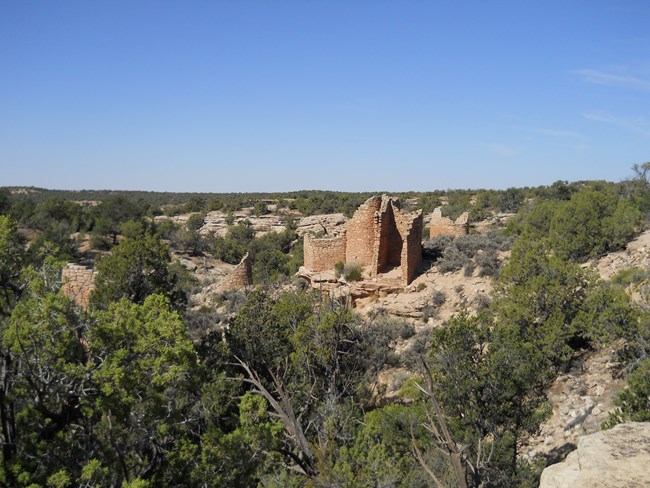 Hovenweep's northernmost unit, these structures are tucked among pinyon pine at the bend of an ancient river. The access road is also used to visit Painted Hand Pueblo, in Canyons of the Ancients National Monument. The first mile of the access road is gravel. You may park in the gravel parking area and walk just beyond to the upper trailhead. Beyond that the road gets rough - we recommend high clearance and four-wheel drive if you plan to drive down to the lower trailhead.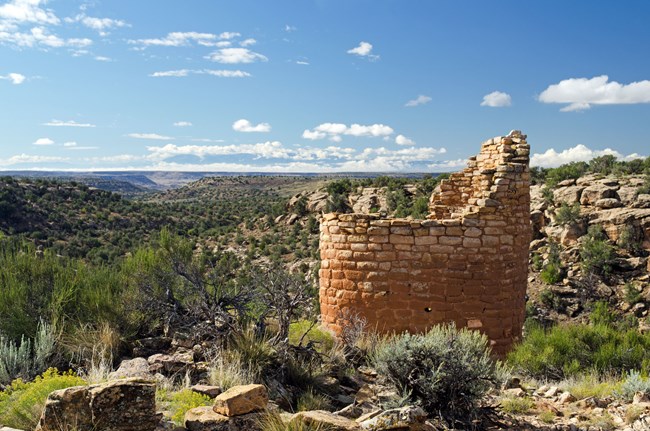 Horseshoe may be small, but the views are expansive and inspiring. Most visitors combine their visit to Horseshoe with Hackberry and Holly units, as all three are down the same BLM access road.
Although Hackberry is mostly rubble now, we believe it was the largest community in the park during occupation. If you plan to visit Horseshoe, simply continue on the trail to see Hackberry.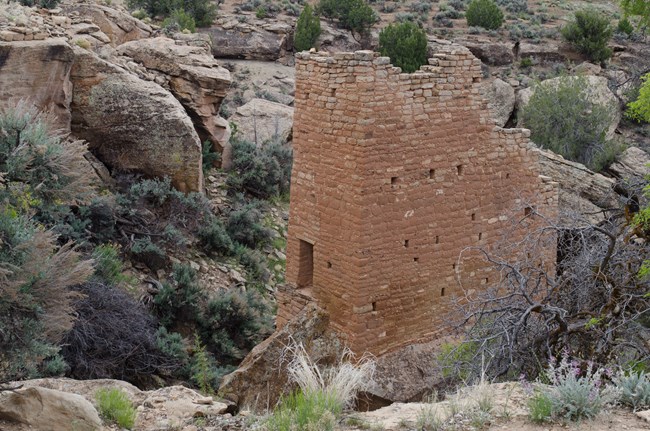 The most popular site after Square Tower Group, Holly's impressive towers are worth the expedition. You can drive to this site via a BLM access road or hike a trail from the campground in Square Tower Group.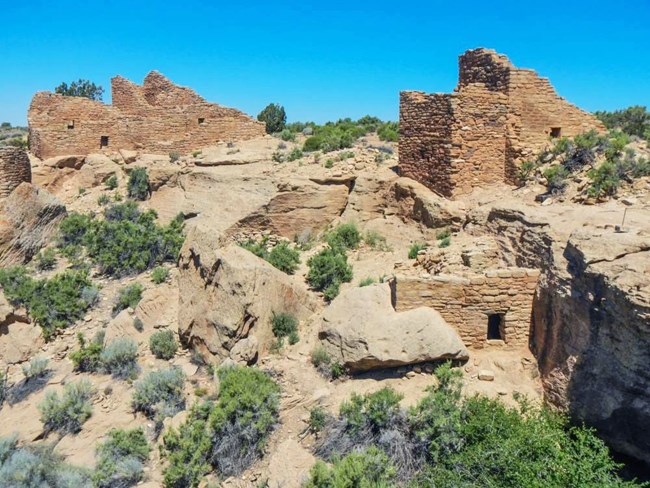 Hovenweep's southernmost and least-visited site, Cajon is often a ranger favorite. The structures are nestled into the head of a small canyon surrounded by Navajo Nation land. Please visit this site with respect to the past and present people who call this area home.
Frequently Asked Questions
Quick Answers to Navigating Hovenweep's Units
For Cutthroat Castle*, Horseshoe, Hackberry, and Holly units: Yes. These units are down BLM roads and are open to pedestrian, bicycle, and vehicle traffic. There is enough space to fit a few vehicles at the start of the dirt road – please do not block traffic along the road. Do not park on vegetation or along the paved road.
Cajon unit: We do not recommend parking on Navajo nation land except within the designated Cajon parking area.
*Cutthroat Castle unit is currently closed to all traffic.
All traffic means that any entry to the unit, including pedestrian traffic, is not allowed.
There a few petrogylphs/pictographs within the park, but most are in extremely sensitive areas and not accessible to the public. The only petroglyphs visible from trail are at Holly and are called the Holly Sun Panel or Solstice Panel.
These places are not part of Hovenweep, but belong to our neighbor Canyons of the Ancients National Monument. Rangers at the visitor center can give basic information and directions to CANM sites, but we recommend visiting their website or visitor center for detailed information.


Last updated: May 25, 2023