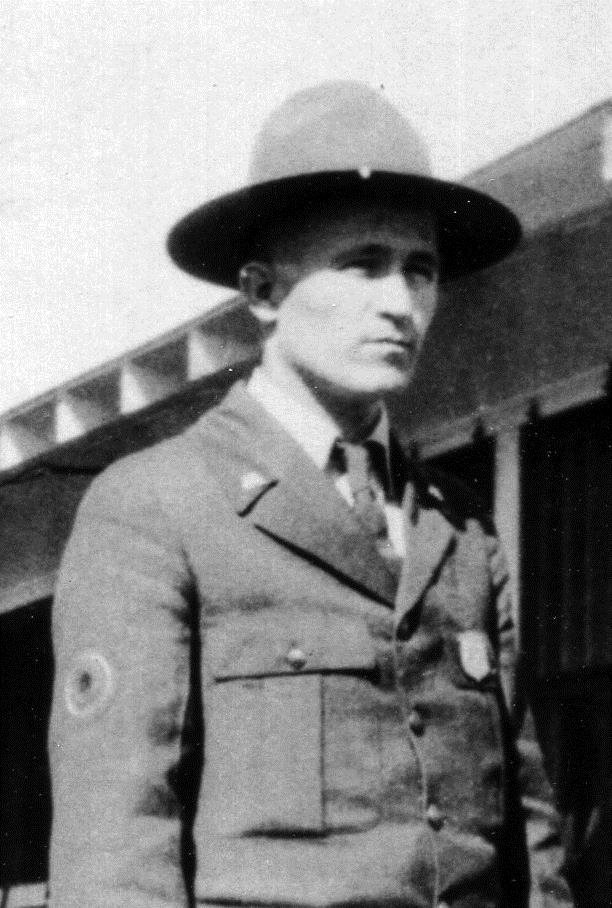 News Release Date:
May 16, 2016
Contact: Josie Fernandez, (501) 620-6730
Hot Springs National Park to Unveil Memorial to Ranger James A. Cary 
For Immediate Release 
Superintendent Josie Fernandez – (501) 620-6730
Hot Springs, AR: Hot Springs National Park will unveil a monument in honor of the first National Park Service Ranger to be killed in the line of duty during a special ceremony, May 30, at 1 p.m. at the corner of Central Avenue and Reserve Street. 
The unveiling will take place following the annual Memorial Day Service at the Garland County Veterans Memorial and Military Park at 11 a.m. 
Park Ranger James Alexander Cary, a World War I veteran who joined the National Park Service in 1923, was murdered by bootleggers on March 12, 1927 while patrolling on West Mountain. No one was ever convicted of his murder. 
"Ranger Carey, like many rangers today, served our nation in many capacities, first in the U.S. Navy during World War I and later in law enforcement in the National Park Service. In keeping with his life of service and sacrifice, we felt that Memorial Day would be a fitting time to pay tribute to his legacy," said Superintendent Josie Fernandez. 
"We are pleased and honored that some of Ranger Carey's descendants will be coming from as far away as California for this dedication, and we invite the general public, military veterans and law enforcement officers in particular, to join us for this commemoration," Fernandez added. 
The Cary memorial consists of a bronze plaque and the iconic Park Ranger campaign hat mounted on a large Novaculite boulder. 
James A. Cary was born in Missouri on 19 December 1895 and served in the U.S. Navy during World War I on board the U.S.S. Orient. In October 1923 Cary received his appointment to Hot Springs National Park as a law enforcement ranger where he served until his death.