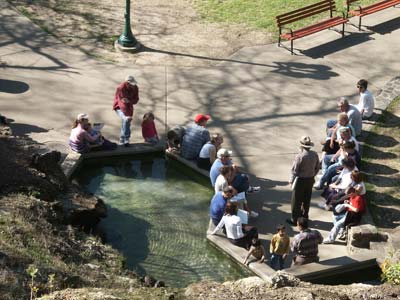 News Release Date:
July 27, 2012
Contact: Mark Scott, 501-620-6861
Beginning on Monday, July 30, 2012, Arlington Lawn at the north end of Bathhouse Row at Hot Springs National Park will be closed to the public to accomplish needed improvements.
Work at the Arlington Lawn will include realigning current sidewalks, refacing the display spring pools with natural tufa rock, installing a sprinkler system, and installing new sod.
The hot springs water cascade will not be accessible during this renovation.
According to the work schedule, the lawn is to reopen in late October.