Fordyce Bathhouse
Then & Now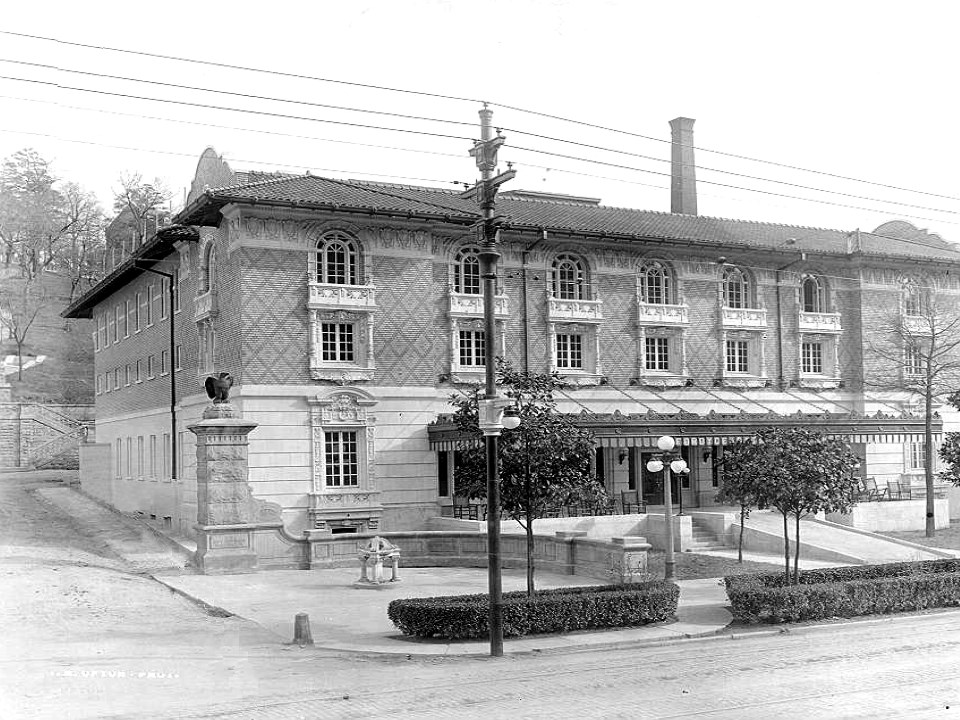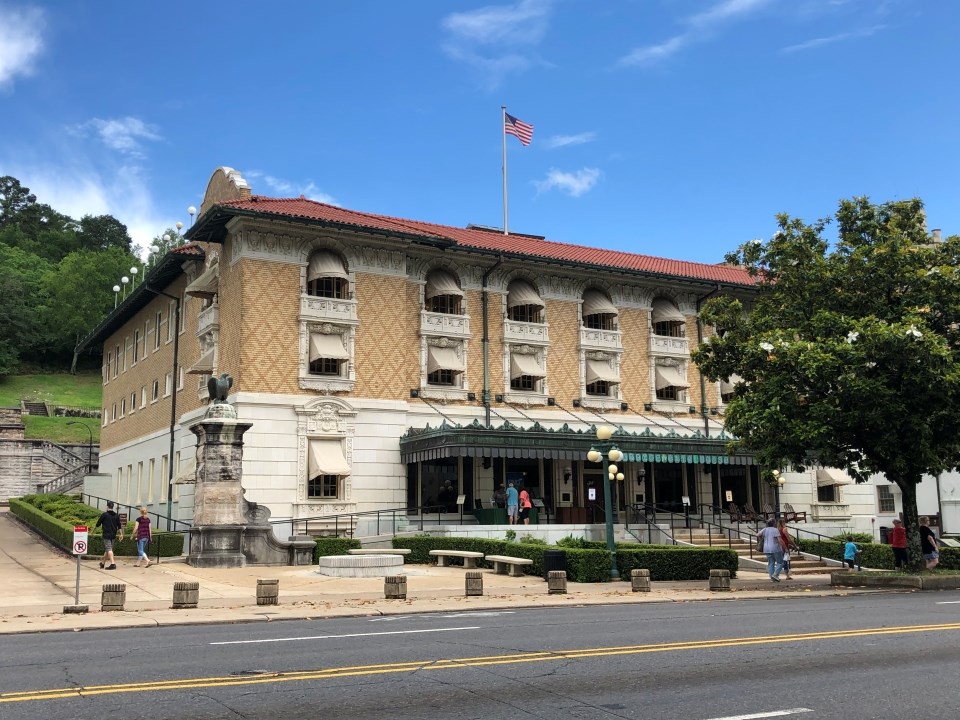 Left image
Fordyce Bathhouse, 1915.
Credit: NPS Photo/HOSP Archives
Right image
Fordyce Bathhouse, 2020.
Credit: NPS Photo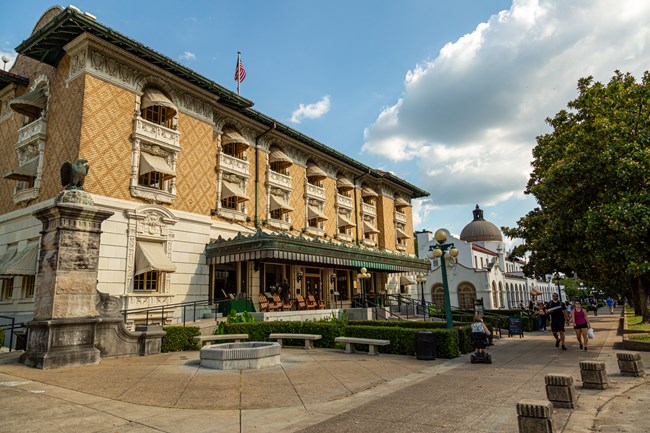 Today
The Fordyce Bathhouse today functions as the park's visitor center. You can talk with a park ranger, gather more information about the Park and local area, or join a ranger program. The Fordyce Bathhouse is open every day from 9:00-5:00pm, with the exception of Thanksgiving Day, Christmas Day, and New Years Day.
History
The Fordyce opened March 1, 1915. Designed by Little Rock architects Mann and Stern and constructed under the supervision of owner Sam Fordyce's son John, the building eventually cost over $212,000 to build, equip, and furnish. Totaling approximately 28,000 square feet, the Fordyce is the largest bathhouse on the Row. It has three main floors, two courtyards, and a basement under most of the building. The Fordyce became the first bathhouse on the Row to go out of business when it suspended operations on June 30, 1962, but it was extensively restored by 1989 and is now enjoying a renaissance as a historically furnished museum. Take a peek at some refurnished rooms.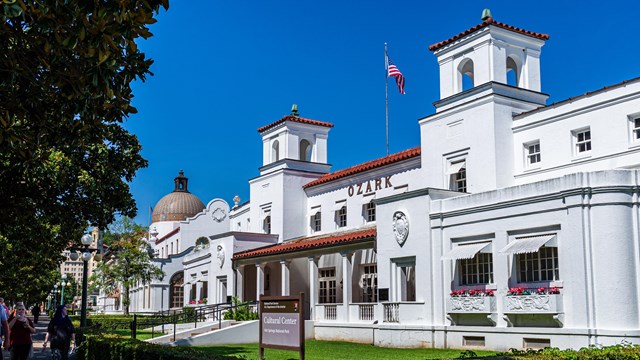 Bathhouse Row
Bathhouse Row is home to the Park's historic bathhouses. Learn about what is available in each of the bathhouses today.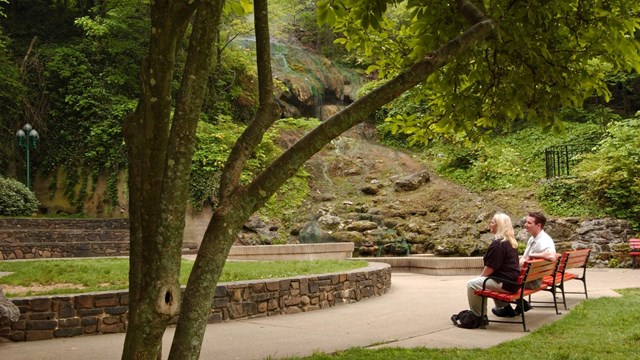 Arlington Lawn
Arlington Lawn features a Hot Water Cascade and hasn't always been what it is today. Learn more about its fiery history.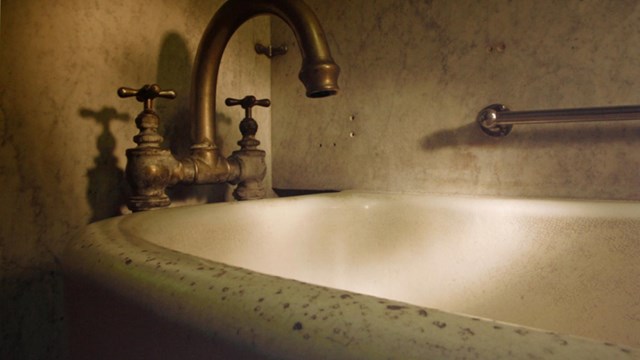 Soak in the Springs
Fully submerge yourself in the thermal water and let your worries melt away.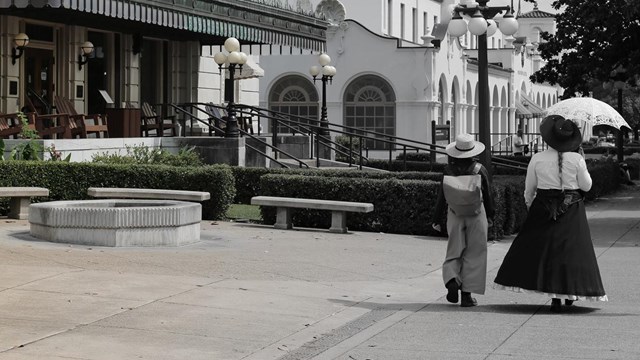 History & Culture
Learn more about Hot Spring National Park's unique cultural and natural history.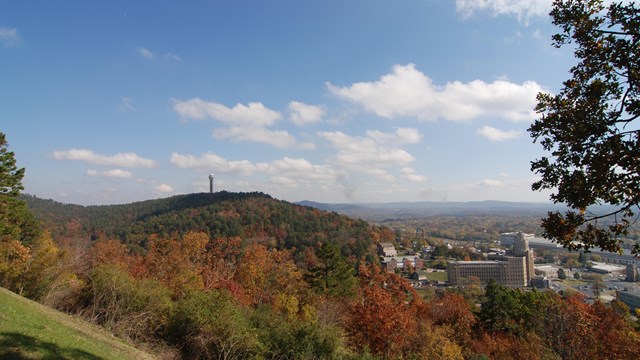 Nature
Learn about the natural resources at Hot Springs National Park. This includes information about our thermal water, wildlife, and plants.
Last updated: July 7, 2022