Learn About the Park
Long before adventurous travelers from Europe made their way to explore the North American continent, the indigenous people of this land had already explored and shaped the land to their liking. Over a span of about five centuries (200 BC - 300 AD), the people of the Hopewell culture thrived in the now-Ohio Valley as they traded goods, traveled the continent to gather goods and constructed mounds and works of earth to honor their own and to establish places for gathering. We encourage you to learn more about these mysterious and ingenious people and to learn about the park by exploring these pages in this section.
News
Read about current news events at the park and look up previous news articles in the archives section.
Photos & Multimedia
View official park photos and videos in the photo and video galleries.
History & Culture
View the history of the park and learn more about the sites that make up the park.
Nature
Read about the natural aspect of the park sites and discover the wildlife that call the park their home.
Education
Teachers and educators can browse this all new section that provides curriculum lessons for elementary school children. Information on workshops for teachers can also be found here.
Kids & Youth
Discover how children can become a Hopewell Culture NHP junior ranger and earn even more junior ranger badges online.
Management
Download important forms for special use and review the laws and guideline in this National Park Service site.
Bookstore
See what our bookstore has to offer you when you visit and access a link to visit the online bookstore, both operated by our great partner, Eastern National.
Six Important Archeological Sites.....
.....ONE National Park.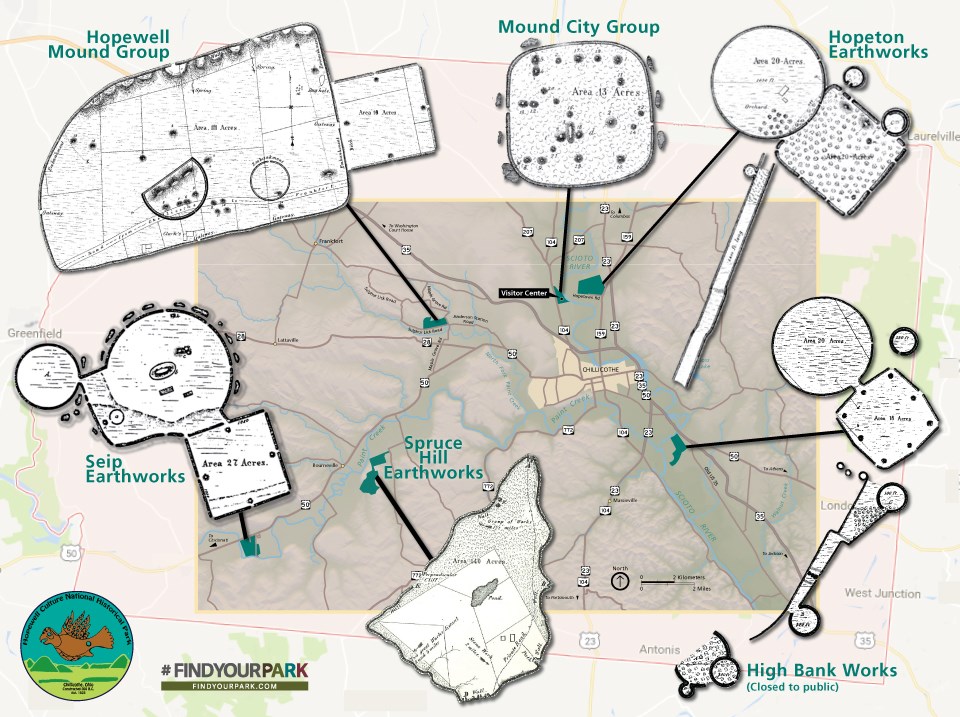 Last updated: May 6, 2022