Ohios National Parks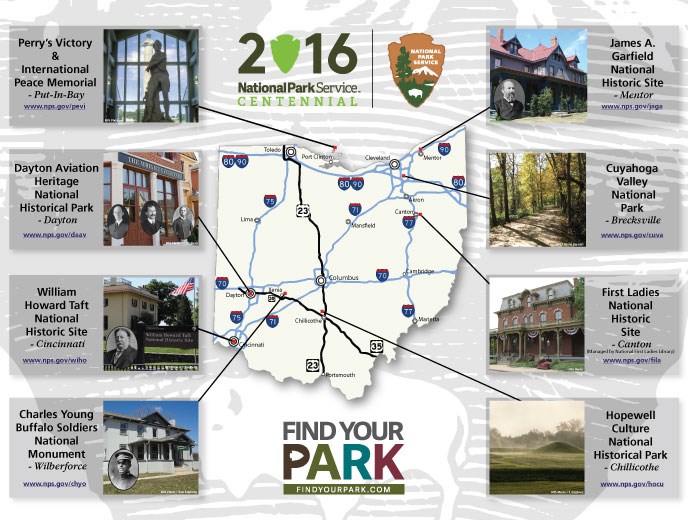 After you've visited Hopewell Culture NHP, consider visiting Ohio's eight other National Park Service sites. From recreation to history to culture, the national park's in Ohio have much to offer. All sites are easy to access and easy to find. Some sites may have limited or seasonal hours of operation, so if you are planning on going to one of these parks, please visit their website to find out when the park will be open. Choose a park site from the map above or from the list below to visit their respective web pages. Each park's alpha code is bolded in parenthesis. Experience your American, experience Ohio's national parks!
Download
a larger, hi-res version (4MB) of the map seen at the top of this page!
Last updated: April 24, 2015