High Bank Works
High Bank Works consists of multiple earthen features spread over 197 acres on a terrace above the Scioto River. A circle and octagon, each measuring approximately 1,000 feet in diameter, are major features of this site. On the interior of the octagon were eight small mounds that correspond to the eight intersecting points of the outer walls. Six of the intersecting points form gateways, and one to the north forms an entrance into the large circle. The large circle has one gateway to the east and is opposite a smaller circular enclosure 250 feet in diameter.

Beyond the southern most point of the octagon were two small circles, each 300 feet in diameter, with single gateways. They were connected to the larger forms by two nearly parallel embankments extending southwest for almost 2,000 feet. Three small conjoined enclosures were located at the far end of the parallel embankments.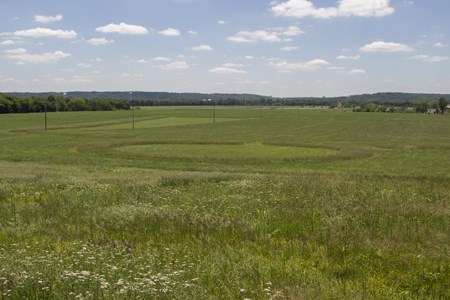 The Site Today
Currently, High Bank Works is not open for public visitation. The site serves primarily as an archeological site for research. It is not easily accessible to the public and therefore, we discourage visitors from visiting the site. High Bank Works was not immune to the decades of farming and plowing that took its toll on earthwork sites. As a result of the multiple years of agricultural degredation, the site has not been restored to show any earthworks, unfortunately. If you wish to view the size of some of these incredible monuments, please visit Hopeton Earthworks and Seip Earthworks as the park has begun interpretive mowing so that visitors can actually see the immense size and shape of these collosal earthen monuments.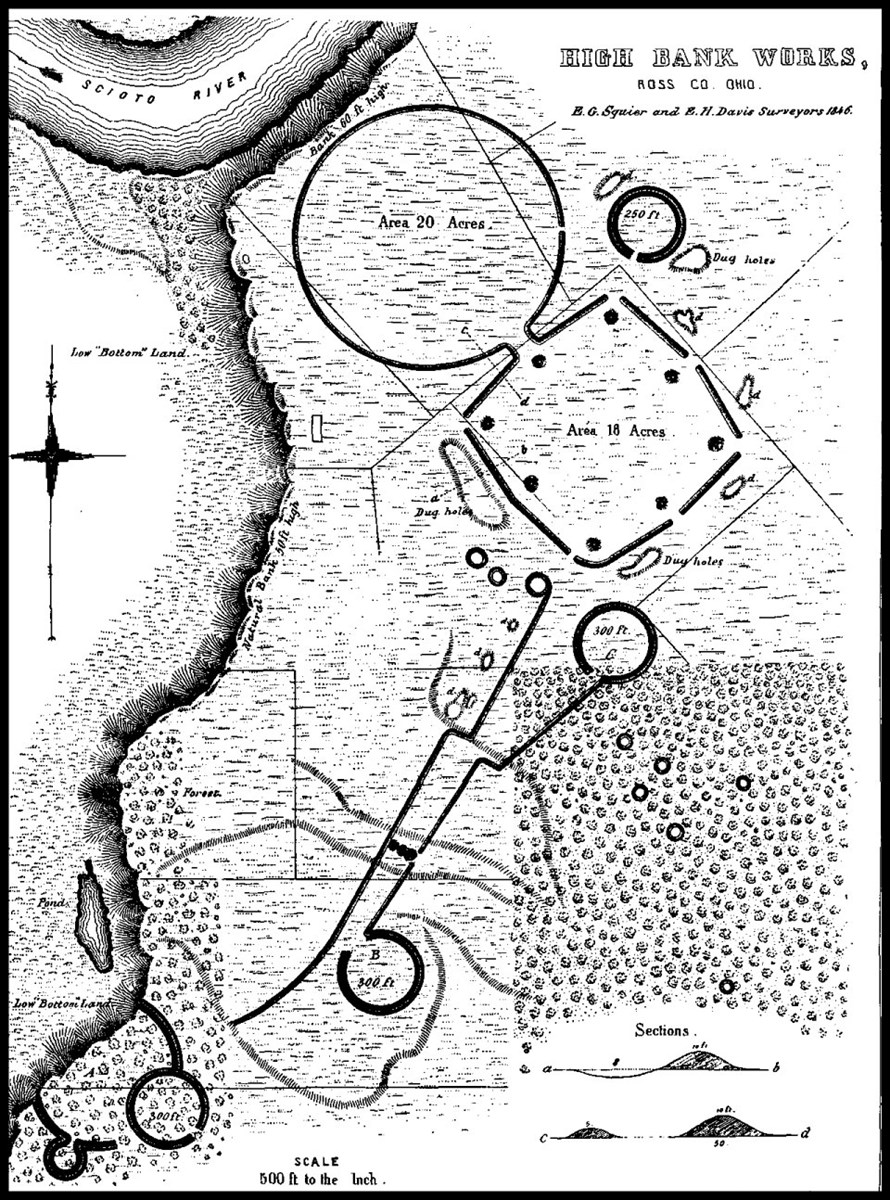 Last updated: May 25, 2018