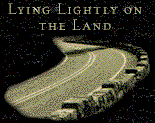 Building for the Future
The tensions between preservation and access play a prominent role in contemporary park road development, as park managers face ever-increasing visitation, pressure to upgrade park roads according to modern safety standards, and opposing demands to minimize the impact of tourism on limited park resources. The growing awareness that many park roads and related structures are historically significant examples of landscape design, civil engineering, and cultural history has introduced new concerns in park road development and preservation decisions.
| | |
| --- | --- |
| | Linn Cove Viaduct, Grandfather Mountain, North Carolina. |

Satisfying the broad array of people who use America's parks remains a constant challenge. At Grand Canyon National Park and Yosemite National Park, the National Park Service is exploring means to reduce the number of automobiles. At Utah's Capitol Reef National Park and the recently dedicated Grand Staircase Escalante National Monument, local activists are pushing for road construction while federal land managers would prefer to minimize further development. At Yellowstone National Park, environmentalists are protesting improvements to the park's road system. At the same time, impressive new engineering projects, such as Linn Cove Viaduct (Blue Ridge Parkway) and Double Arch Bridge (Natchez Trace Parkway), continue the tradition of combining sophisticated technology and environmental sensitivity to construct park roads that "lie lightly on the land."
| | |
| --- | --- |
| | Box Canyon Tunnel, view of East Portal, facing west, 1992. |

There will always be a variety of opinions about the best way to achieve balance between preserving scenic resources and making them accessible by automobile. The National Park Service and its road-building partner, the Federal Highway Administration's Federal Lands Highway Office, are guided by the desire to provide safe and convenient access to the parks while ensuring that the roads infringe as little as possible on the resources they are designed to showcase and protect. Lying Lightly on the Land engages viewers in this continuing debate over public access and environmental preservation in America's national parks.
| | |
| --- | --- |
| | "The Four Guardsmen," Generals Highway, Sequoia National Park. |