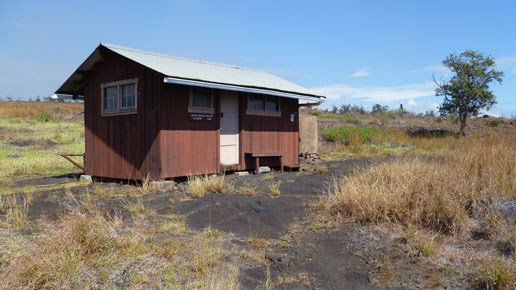 Pepeiao cabin is in the southwestern reaches of Hawaiʻi Volcanoes National Park backcountry. The cabin has three beds, but campers may also use tents.
The cabin may be accessed from two trailheads;
1.) Hilina Pali Overlook via the Hilina Pali Trail - 4.8 miles (accessed via Hilina Pali Road).
2.) Kaʻū Desert Trailhead via the Kaʻū Desert Trail - 9.1 miles (accessed via Hwy 11).
It can also be accessed from coastal Kaʻaha via the Kaʻaha Trail - 6.0 miles.