Day Hiking in Hawai'i Volcanoes National Park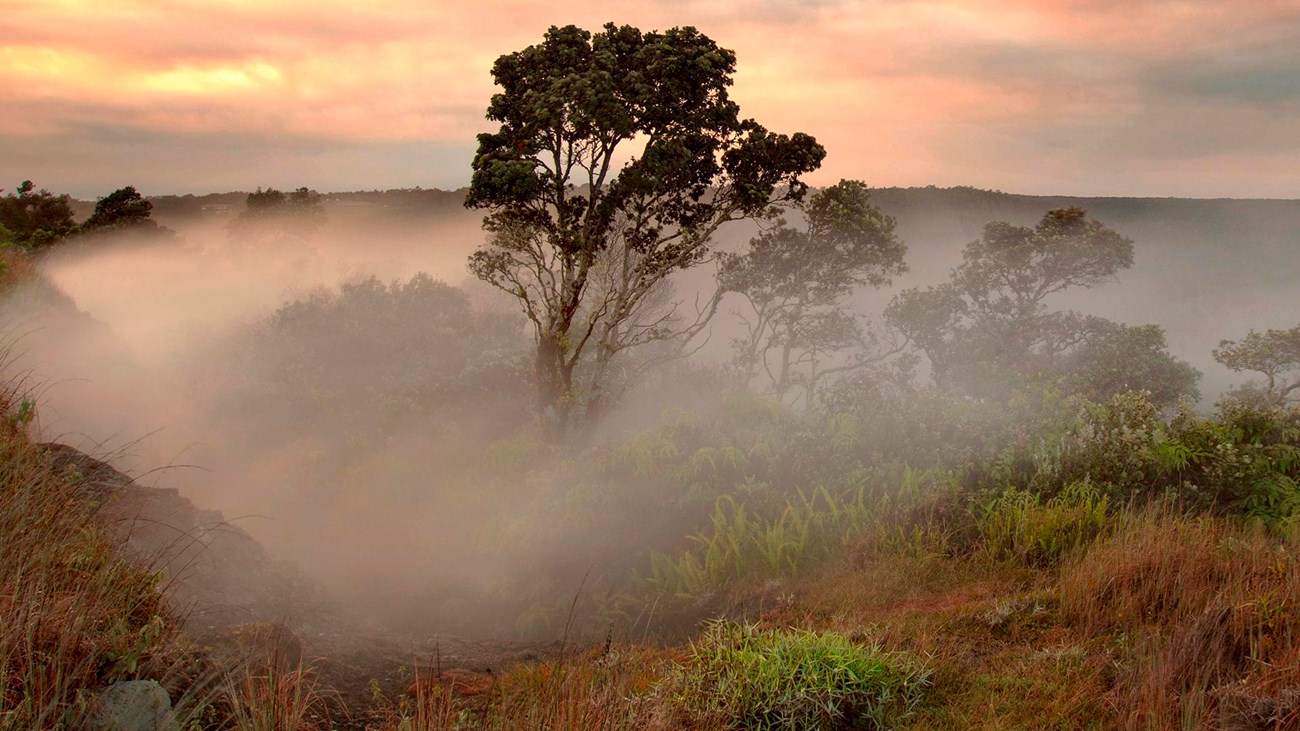 Crater Rim Trail
Traversing the summit caldera of Kīlauea, Crater Rim Trail includes dramatic views, steam vents, and amazing plant life.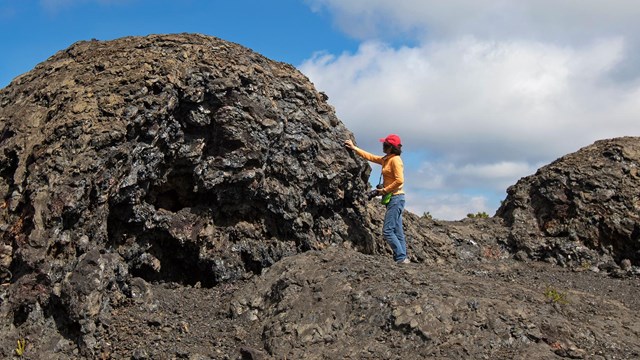 Maunaulu
Explore the 1969-1974 lava flows of Maunaulu and hike to the top of Puʻuhuluhulu Cinder Cone.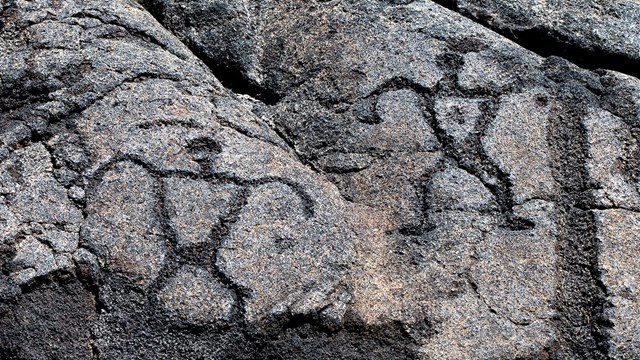 Pu'uloa Petroglyphs
Hike across a lava field to the largest group of petroglyphs in Hawaiʻi.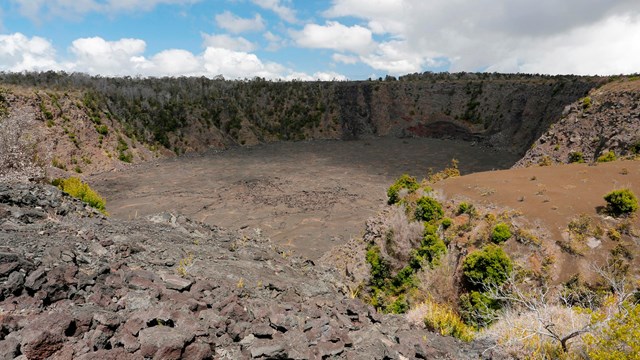 Keanakāko'i Crater
Walk along an old portion of Crater Rim Drive to Keanakāko'i Crater and views toward the massive Halemaʻumaʻu.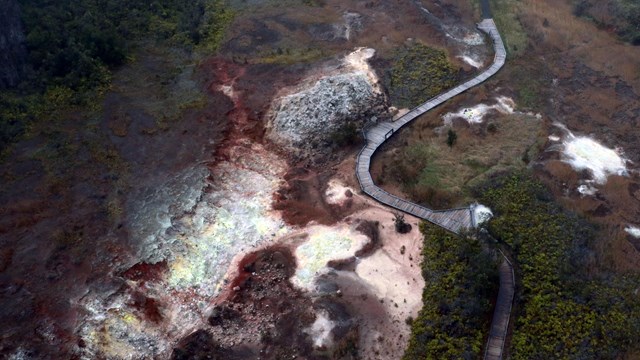 Ha'akulamanu (Sulphur Banks)
See where volcanic gases have deposited colorful crystals.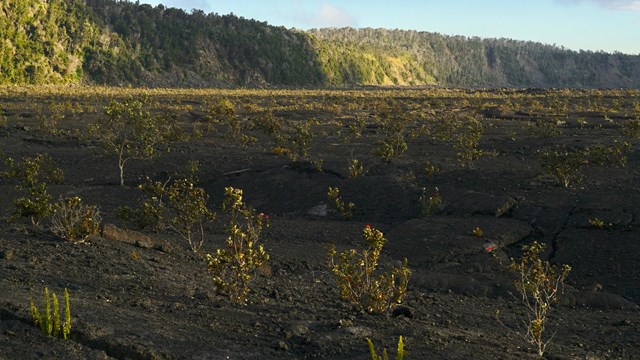 Halemaʻumaʻu Trail
Hike down to the floor of Kīlauea caldera, with possible longer connections to Byron Ledge, Kīlauea Iki, and Nāhuku.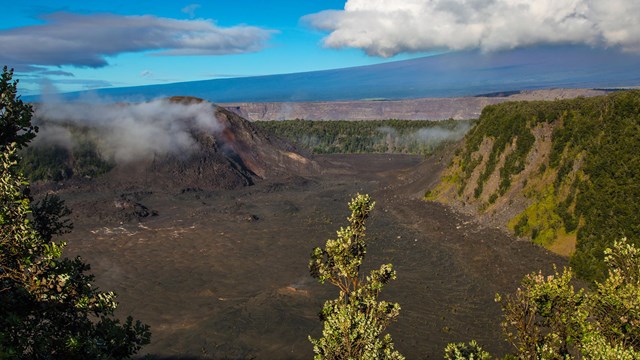 Kīlauea Iki
Descend 400 feet (122 m) through rainforest into a volcanic crater and hike across a hardened lava lake from the 1959 eruption.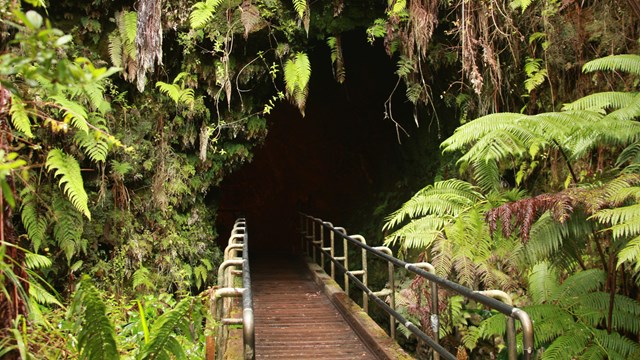 Nāhuku (Thurston Lava Tube)
Walk through lush rainforest and see a cave where a river of lava flowed 500 years ago.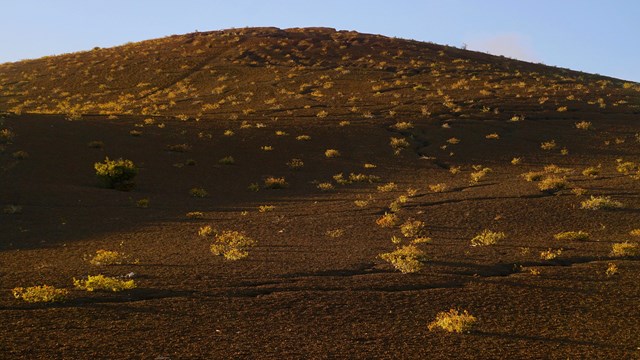 Devastation Trail
Stroll on a paved path through a recovering landscape that was buried by falling cinder from the 1959 Kīlauea Iki eruption.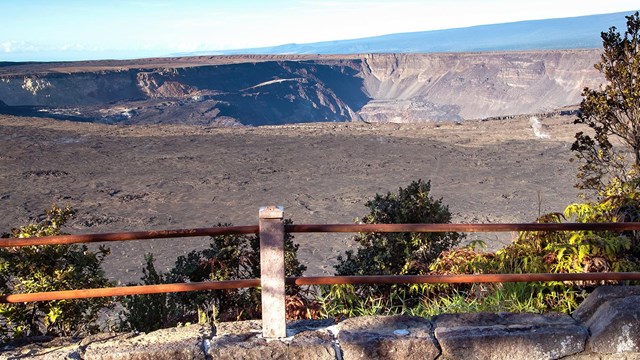 Kūpinaʻi Pali (Waldron Ledge)
Walk along an old road damaged by an earthquake in 1983 and get panoramic views of Kaluapele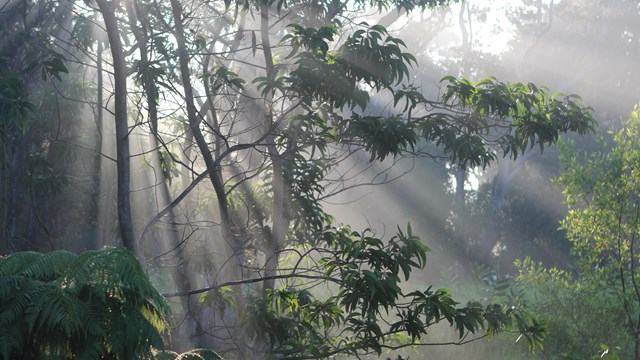 Kīpukapuaulu
A loop hike through a unique area of biological diversity with rare plants, birds, and old-growth trees.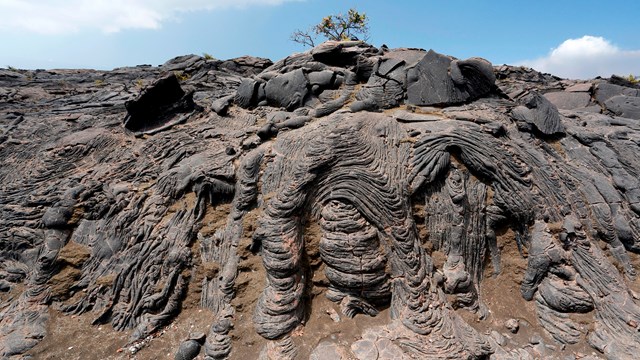 Footprints and Maunaiki
Traverse the rugged Kaʻū Desert and see footprints left by Native Hawaiians long ago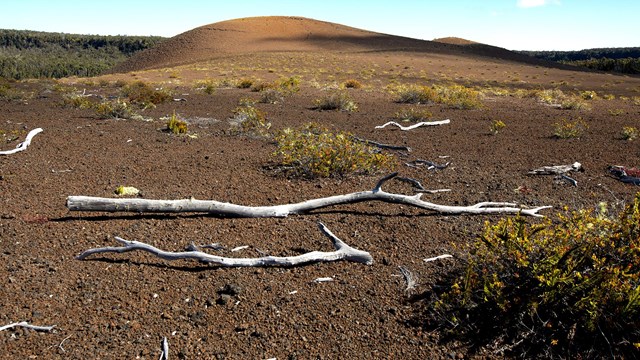 Uēaloha (Byron Ledge)
Take in views of Puʻupuaʻi and Kīlauea caldera. Uēaloha makes for a great longer hike to the Kīlauea Iki loop and Nāhuku.


Last updated: May 18, 2021