Things To Do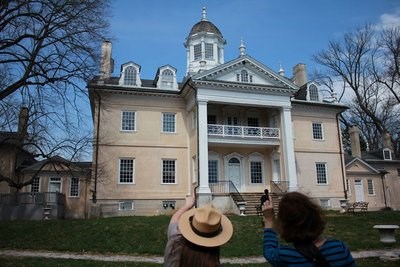 Visiting Hampton is a great way to spend a morning, afternoon, or the entire day. In fact we have so much to see and do that we encourage visitors to return, and return often. The 63-acres of the park are open to pedestrian access from dawn to dusk, seven days a week. We recommend that you plan to spend at least 2 hours on site, but you are more than welcome to stay longer. Our Plan Your Visit page has all the information you need to make sure you have a great experience!

Visitors to Hampton National Historic Site can start their visit before leaving home. Download the new NPS App which is the official app for all 420+ NPS sites. The NPS App will act as your virtual visitor center! The multimedia page on our website is a good way to become familiar with the park's history. Virtual tours, self-guided tours, videos, and photo galleries are also found on the same page on our website. Learn more about our tours on the Ranger programs page.

And don't forget to become a Junior Ranger! Youth of all ages can participate in our Junior Ranger program.
Last updated: November 30, 2022