Lockwood House Virtual Tour
Introduction
Explore the interior of the Lockwood House at Harpers Ferry National Historical Park through 360-degree photos. The Lockwood House is currently closed to the public for exterior repair work.
One of the largest residences in Harpers Ferry, Lockwood House has taken on multiple roles over the course of its history that mirror the sweeping changes experienced by the nation. It was originally built in 1848 as housing for the Paymaster of the United States Armory and Arsenal. Learn more about Lockwood house and its history.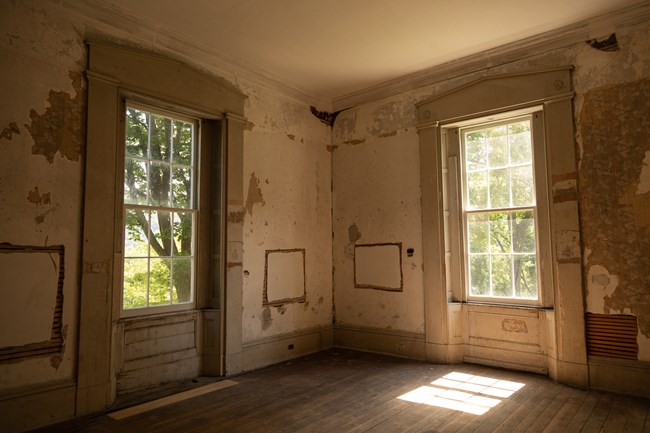 First Floor
The first floor is part of the original construction dating from 1848, with modifications made in 1858 concurrent to the second-floor addition, and other modifications, some post-Civil War, others dating to the Storer College period. An unusually broad stair and entrance hall bisects the house, east to west. Large square rooms occupy each corner of the house. All rooms, except for the two west rooms developed as period recreation rooms in the 1960s, retain graffiti predominantly from the Civil War period.
Floor Plan - First Floor
Click on a room below to jump to the 360-degree photo.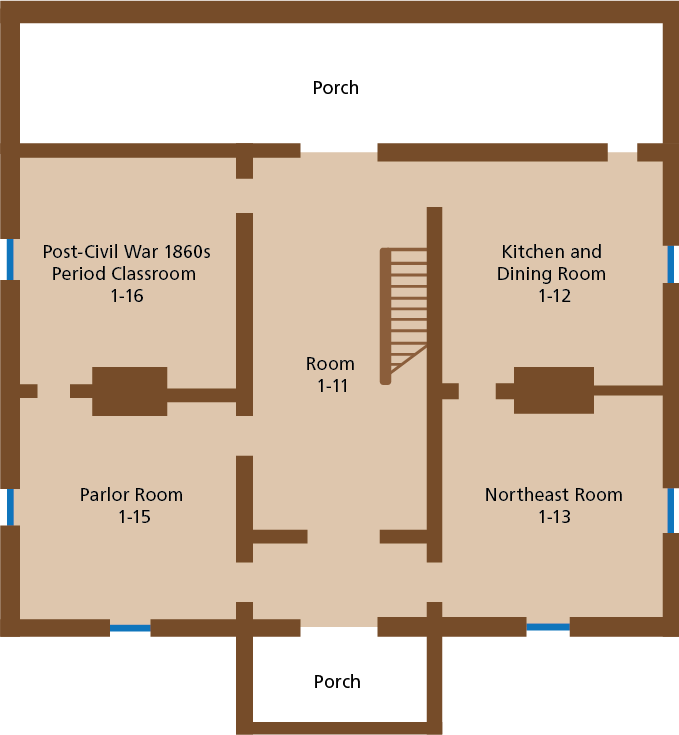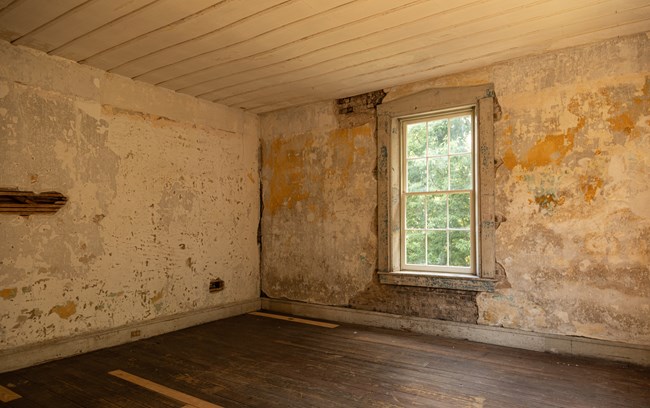 Second Floor
Five main rooms and a stair hallway divide the second floor. The main rooms, like the first floor, are in each corner of the second story. Two smaller rooms have been carved from the larger spaces, both serving as lavatories installed in the early 20th century. Many second-floor walls and woodwork retain graffiti from the Civil War years.
Floor Plan - Second Floor
Click on a room below to jump to the 360-degree photo.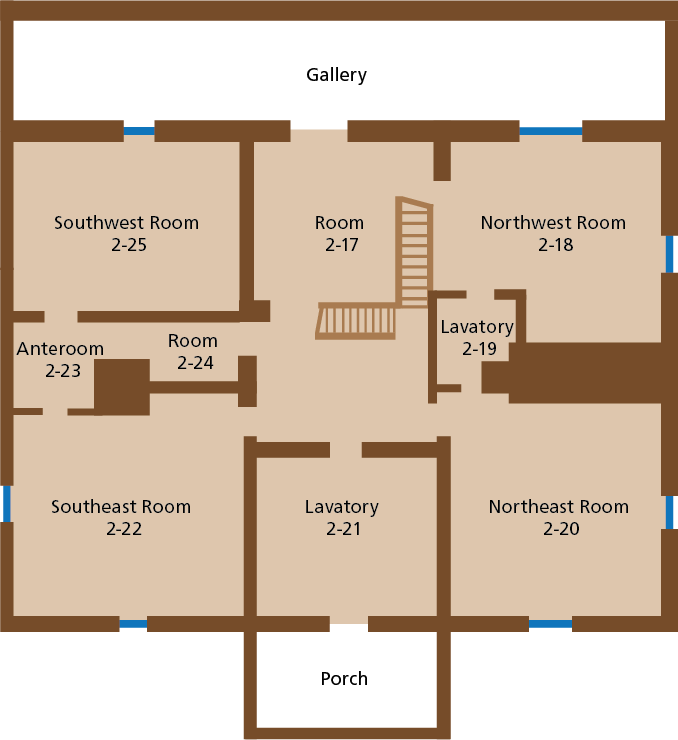 Lockwood House Interior Photo Gallery
Last updated: January 6, 2023