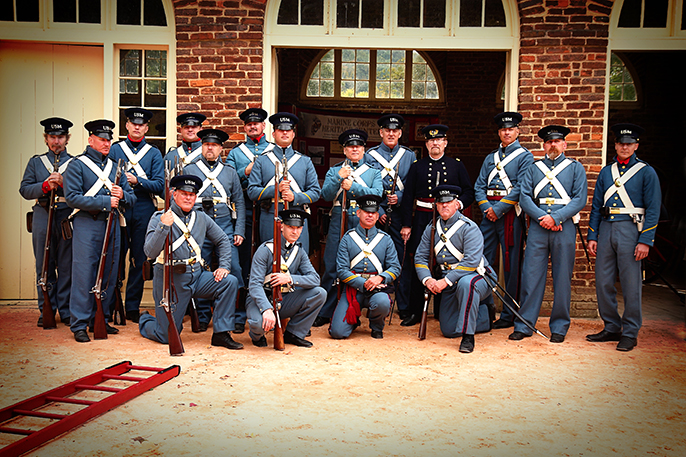 News Release Date:
October 2, 2015
Contact: Melinda Day, 304-535-6063
Contact: John King, 304-535-6064
On Saturday and Sunday, October 17th and 18th, Harpers Ferry NHP invites the public to attend Reacting to the Raid: The US Marines, 1859.  On October 16, 1859, all eyes focused on Harpers Ferry and John Brown's raid to free 4 million enslaved African Americans. Brown's raid polarized slavery and anti-slavery factions, including national political parties, influencing the 1860 Presidential election. This living history program will share diverse points of view with park visitors.
John Brown, the fiery abolitionist, attacked Harpers Ferry on October 16 and was captured two days later by the US Marines. This program harks back to the town under martial law, living in fear of other attacks or slave insurrection. The volunteers of the USMC Historical Company will portray the many reactions of the town and military. 

Special program presentations will be offered at the John Brown Fire Engine House at 11 am, 1 pm, and 3 pm.
For further information, call Harpers Ferry National Historical Park at (304) 535-6029.