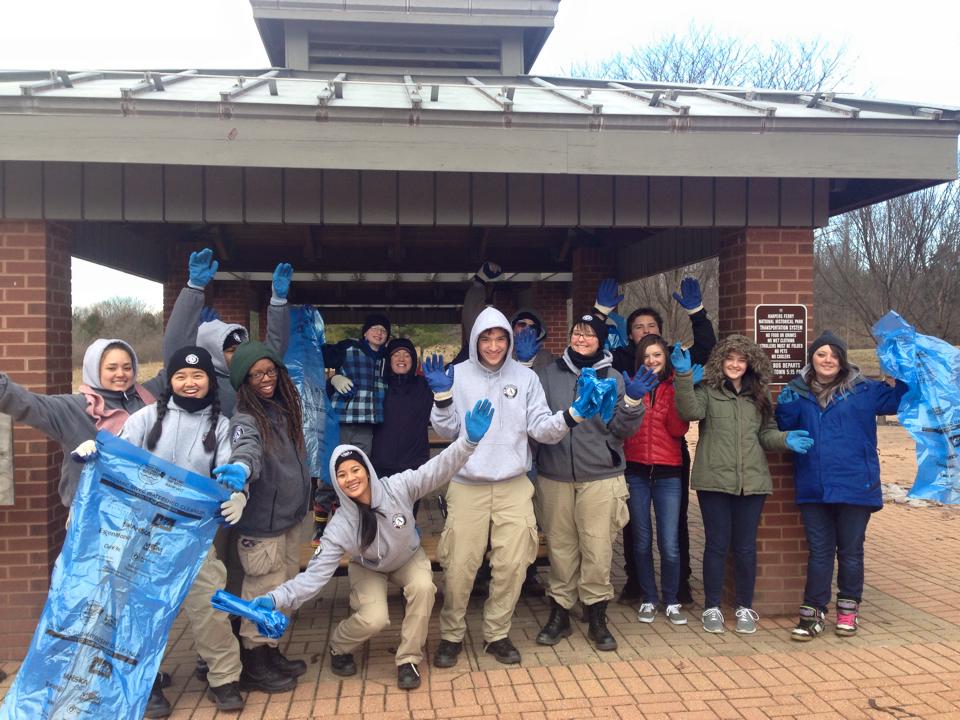 News Release Date:
January 4, 2016
Contact: Samantha Zielinski, (304) 535-5044
Contact: Elizabeth Kerwin-Nisbet, (304) 535-6133
Harpers Ferry National Historical Park invites you to volunteer on January 18, 2016, Martin Luther King, Jr. Day, for a "Day of Service." Join us in mulching a popular hiking trail on School House Ridge South in the morning, and then volunteers can enjoy visiting Harpers Ferry NHP on this National Park fee-free day. A limited number of volunteers are needed for this project, so please RSVP to Samantha Zielinski (samantha_zielinski@nps.gov) to ensure you have the opportunity to volunteer.
In anticipation of the 100th anniversary of the National Park Service, Harpers Ferry National Historical Park is planning a number of centennial events in 2016, the first of which will take place on Martin Luther King Jr. Day. To honor Dr. King, this holiday has been named as a National Day of Service and Harpers Ferry NHP is providing this opportunity for volunteers to help out in their community.