Fort Pickens Area
The Fort Pickens area has many activites and facilities available for visitors. Historic structures like Fort Pickens, Battery Cooper, and Battery Worth are spread throughout the area. Tent and RV camping is available at the Fort Pickens campground, and several parking lots with beach access are located along the road after passing through the entrance station.
Passport stamps and junior ranger booklets are available at the park store and visitor center.
Facilities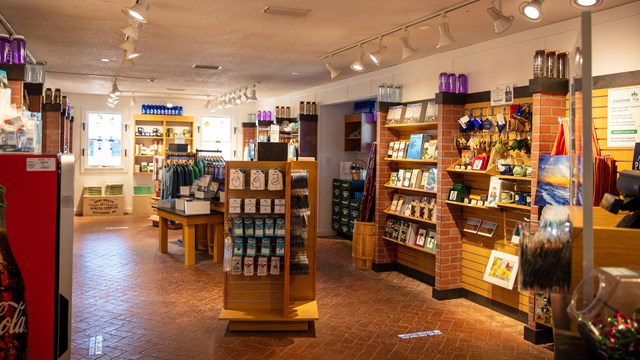 Park Store
View store merchandise and hours.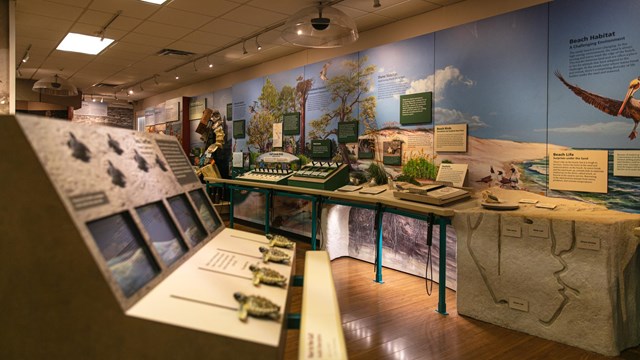 Fort Pickens Discovery Center
Collect your passport stamp, talk to a ranger, view exhibits, and watch the park film.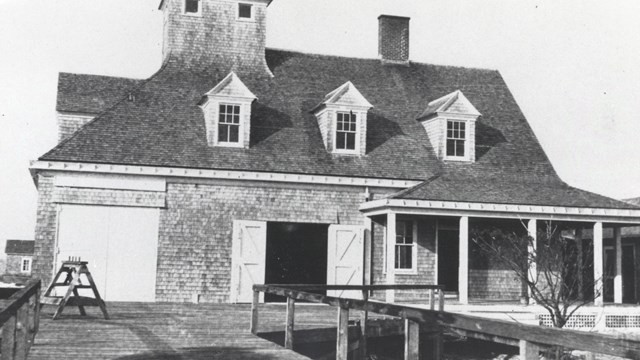 Campground Registration Office
A Life-Saving Station turned Campground Office.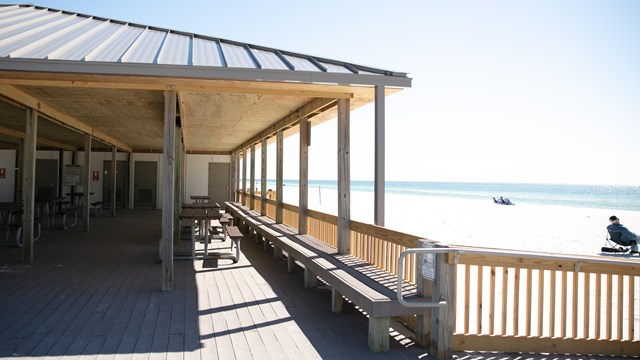 Langdon Beach
Accessible swimming area with restrooms, outdoor showers, parking, and a pavilion.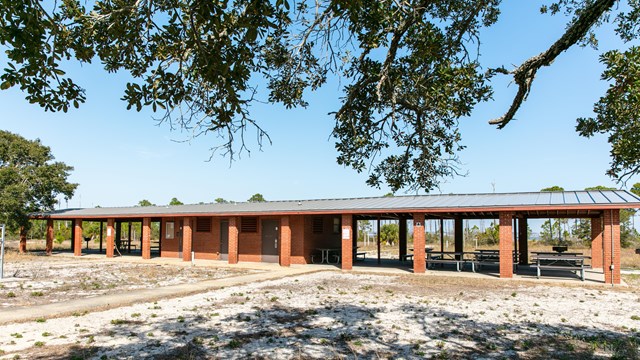 Battery Worth Picnic Area
Pavilions, restrooms, picnic tables, and trails with a historic battery nearby.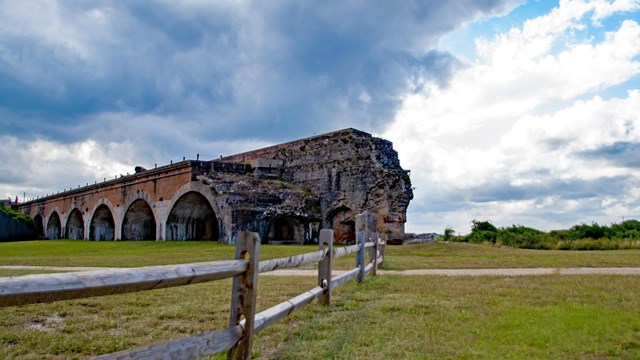 Fort Pickens
Explore a Civil War era fort with a ranger, or using our self-guided tour on the mobile app.
Fort Pickens Batteries & More
Concrete batteries and support structures modernized the Fort Pickens defenses in the late 1800s, early 1900s.
Operating Hours
Entrance Station Gate:
March 1 - October 31: 5 a.m. to 8 p.m.
November 1 - February 28: 5 a.m. to 6 p.m.

Fort Pickens Gate: 8 a.m. to sunset (year-round)

Overnight parking is not permitted year-round.
Directions
From Interstate 10: Take Exit 12 for I-110 South, exit 1B Gregory Street East, merge onto 30 E Chase Street, turn left onto Bayfront Parkway /Hwy 98 East, merge onto Hwy 399 to beaches, cross toll bridge ($1.00), turn right onto Fort Pickens Road.

Fort Pickens Address: 1400 Fort Pickens Rd, Pensacola Beach, FL 32561
Plan Your Visit
This area requires an entrance fee. Credit cards only.
There are no concessions provided in this area of the park.
No pets allowed on the beach. Pets must be on a six-foot leash and attended to at all times.
A fishing license is required to fish in the park, except for on the Fort Pickens fishing pier.
The use of UTVs/ATVs, skateboards, scooters, golf carts, and segways are not allowed in the park.
Langdon Beach swim beach has a lifeguard assigned from Memorial Day to Labor Day.
Accessible beach mats and wheelchairs are provided at Langdon Beach. Ask a ranger in the campground registration office to borrow the beach wheelchair.
Swimming is allowed in all areas of the park except within 200 feet of the Fort Pickens fishing pier and the Fort Pickens ferry dock.
Check the weather, the area is at high risk for rip currents.
Gatherings larger than 26 people may require permits.
Getting Around
Head to Fort Pickens or explore the bay on the Pensacola Bay City Ferry. Ships run seasonally from March through October.

Fort Pickens Tram Service

FREE service for getting around to all the best stuff at the Fort Pickens Area.

There are many activities for all ages to take advantage of in Gulf Islands. Find yours today!
Last updated: May 31, 2023