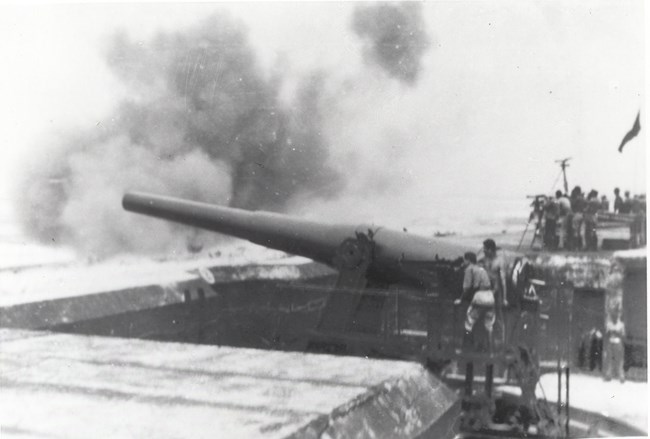 Originally built as one battery, near historic Fort Pickens, with four cannon positions in 1896-1898 and named for Brig. Gen. George W. Cullum. In 1916, the battery was divided for better fire control, the west end becoming Battery Sevier in honor of John Sevier, pioneer, soldier, and Tennessee's first governor. The 10-inch guns were removed in 1942, and Battery Trueman was relocated to old Battery Cullum in 1943.
The batteries have been closed to all public access for many years due to the unsafe conditions presented by the deteriorating structure. Some portions of the 1920s additions have collapsed and water intrusion has caused the steel reinforcements to corrode, which has significantly weakened the concrete.
In September 2018, Gulf Islands National Seashore finalized the Batteries Cullum-Sevier Historic Structures Report (HSR). The HSR provided treatment recommendations for the preservation and stabilization of the battery. As a follow-up to the HSR, Gulf Islands has commissioned a structural engineer's report. This report will provide preservation and access scenarios, as well as cost estimates, based on the treatment recommendations in the HSR. Once stabilized, it is the park's goal to reopen the battery for people to explore, enjoy the incredible views, and better understand the story of this historic place.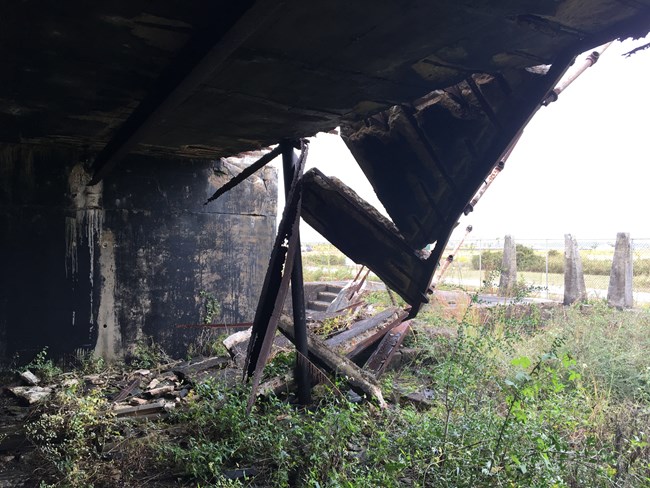 In November 2018, structural engineers took four concrete core samples to analyze in a lab, in order to determine the amount of chloride contamination in the concrete (what's causing the corrosion). This will aid them in stabilization and access recommendations as part of the structural engineer's report.
Time and mother nature have taken a heavy toll on Batteries Cullum-Sevier, but the National Park Service is working to preserve this historic piece of Pensacola and United States history. There is a long road ahead which will require funding, but the park service is committed to preserving and providing access to this historic site in the coming years.