Leeks Marina and the North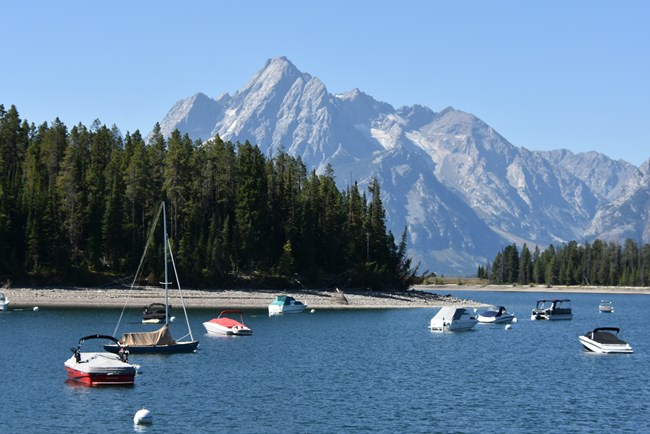 Explore Leeks Marina
A few miles north of Colter Bay sits Leeks Marina. Established in the late 1800's by Stephen Leek, a cattle rancher, conservationist, and entrepreneur, as a hunting and fishing camp, Leeks Marina area still serves visitors today.
Leeks Marina includes a boat launch, private boat services, and lakefront pizzeria. Note, boat rentals not available at this marina.
Stay Here
Camp at Lizard Creek Campground or find a lodge to stay at.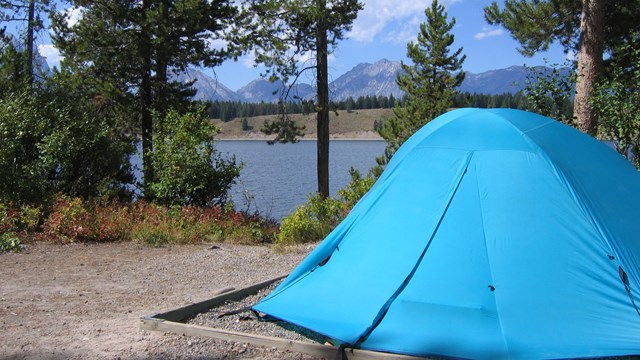 Find A Campground
Find a place to camp in Grand Teton.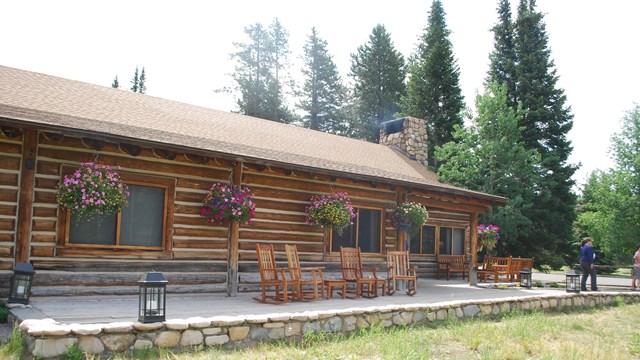 Lodging
Explore lodging options in Grand Teton.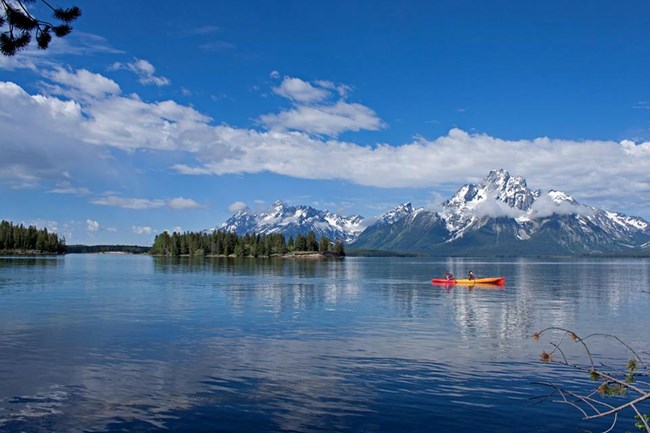 Boat Jackson Lake
Jackson Lake is a popular area for boating. Several islands stand just outside of Leeks Marina and are home to fish, birds, and other wildlife. Explore the lake by canoe, kayak, or motor boat.
Bring your own boat
to explore the lake.
Buoy rentals
are available at Leeks Marina.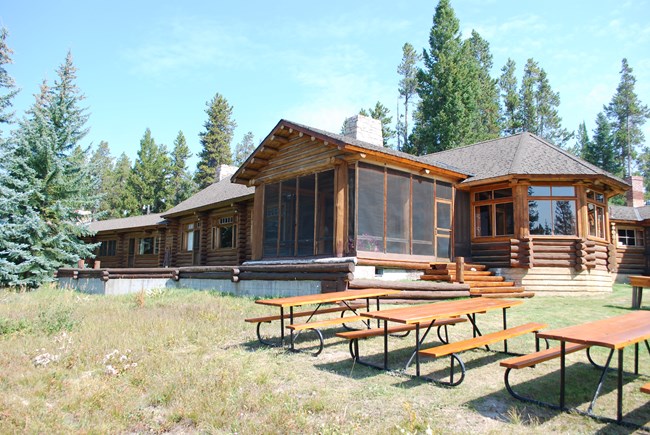 Attend an Event at the AMK Ranch
The
University of Wyoming-National Park Service (UW-NPS) Research Station
is a cooperative effort between the University of Wyoming and the National Park Service to promote research in the Greater Yellowstone Ecosystem. The UW-NPS Research Station is one of only eight field stations in the US National Parks and is the oldest such partnership.
Every summer, the UW-NPS Research Station hosts the Harlow Seminar Series. A BBQ dinner ($5 donation) and a talk take place at the AMK Ranch
Thursday evenings
during the summer.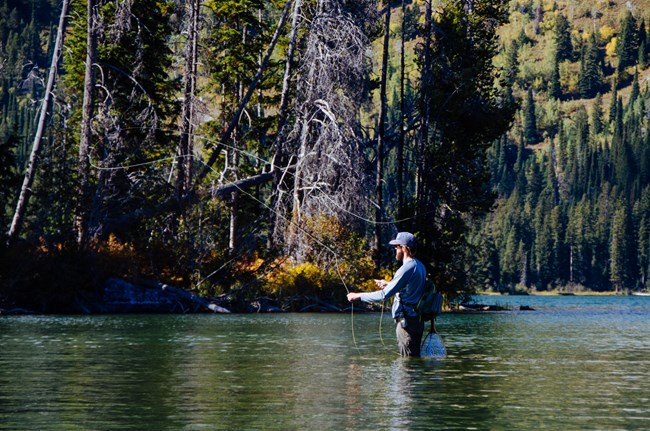 Fish Jackson Lake
Jackson Lake is filled with a variety of species of trout and is a popular destination for fishermen. Whether fishing from shore or from a boat, Jackson Lake offers plenty of opportunities to fish for Lake, Brown, or Cutthroat trout.
A Wyoming
fishing license
is required when fishing in Grand Teton National Park. Learn
fishing regulations
before heading out.
Leeks Marina and the North Services
Leeks Pizzeria: pizza, sandwiches, and ice cream
Leeks Marina: dependent on water levels
Additional Leeks Marina Information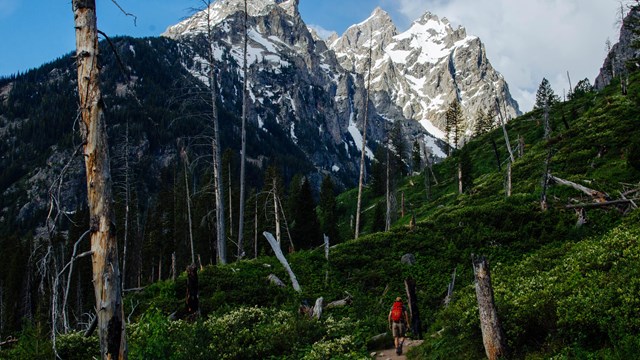 Hike in Grand Teton
Explore hikes throughout Grand Teton National Park.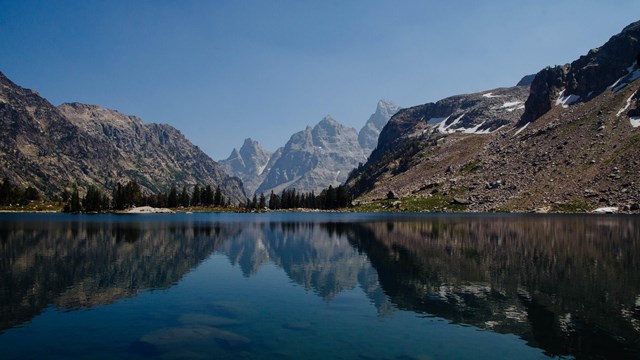 Explore the Backcountry
Travel into the Teton backcountry for an overnight stay.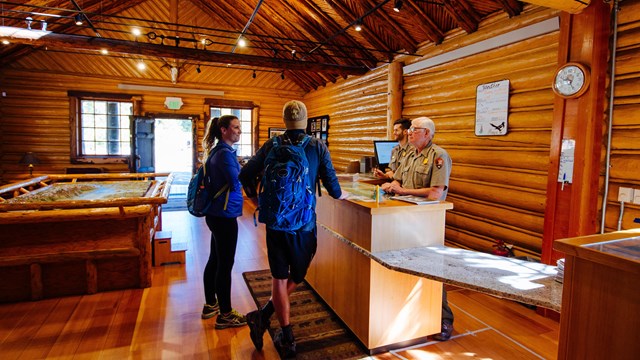 Talk to a Park Ranger
Find a visitor center in Grand Teton.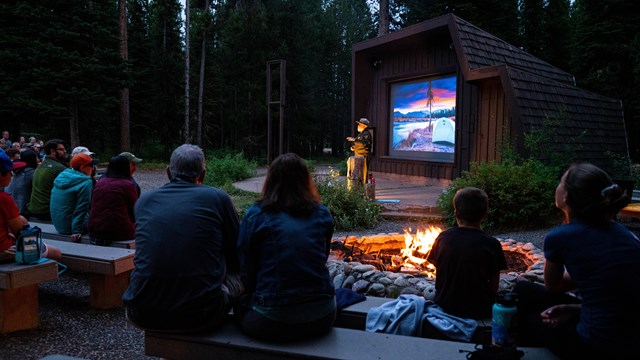 Attend a Ranger Led Program
Learn more about Grand Teton by attending a ranger led program.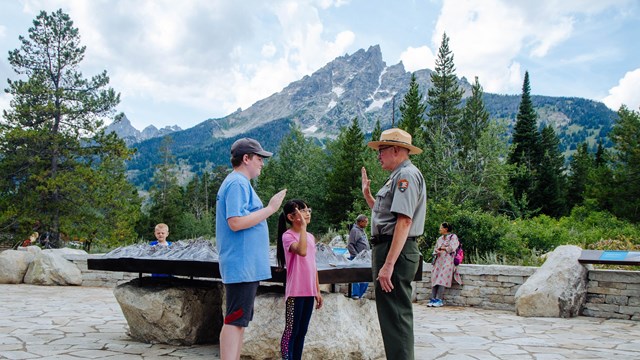 Become a Junior Ranger
Experience Grand Teton and become a Junior Ranger. Open to all ages.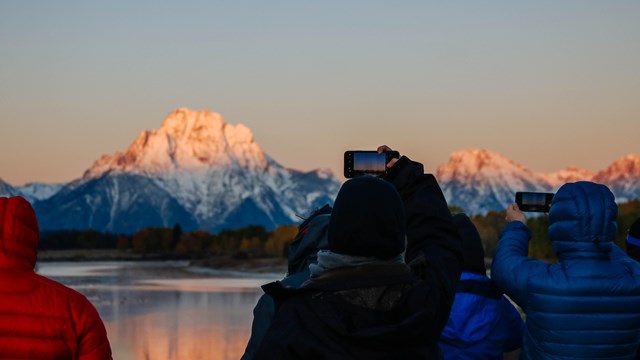 Plan Your Visit
Learn more about Grand Teton and plan your trip here.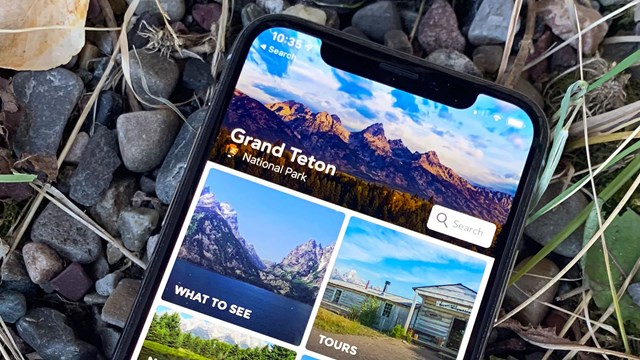 We have an app for that
Download our new app before you get here! Explore Grand Teton and discover places to visit, find a bite to eat, and a place to stay.
Last updated: March 1, 2023