Wildflowers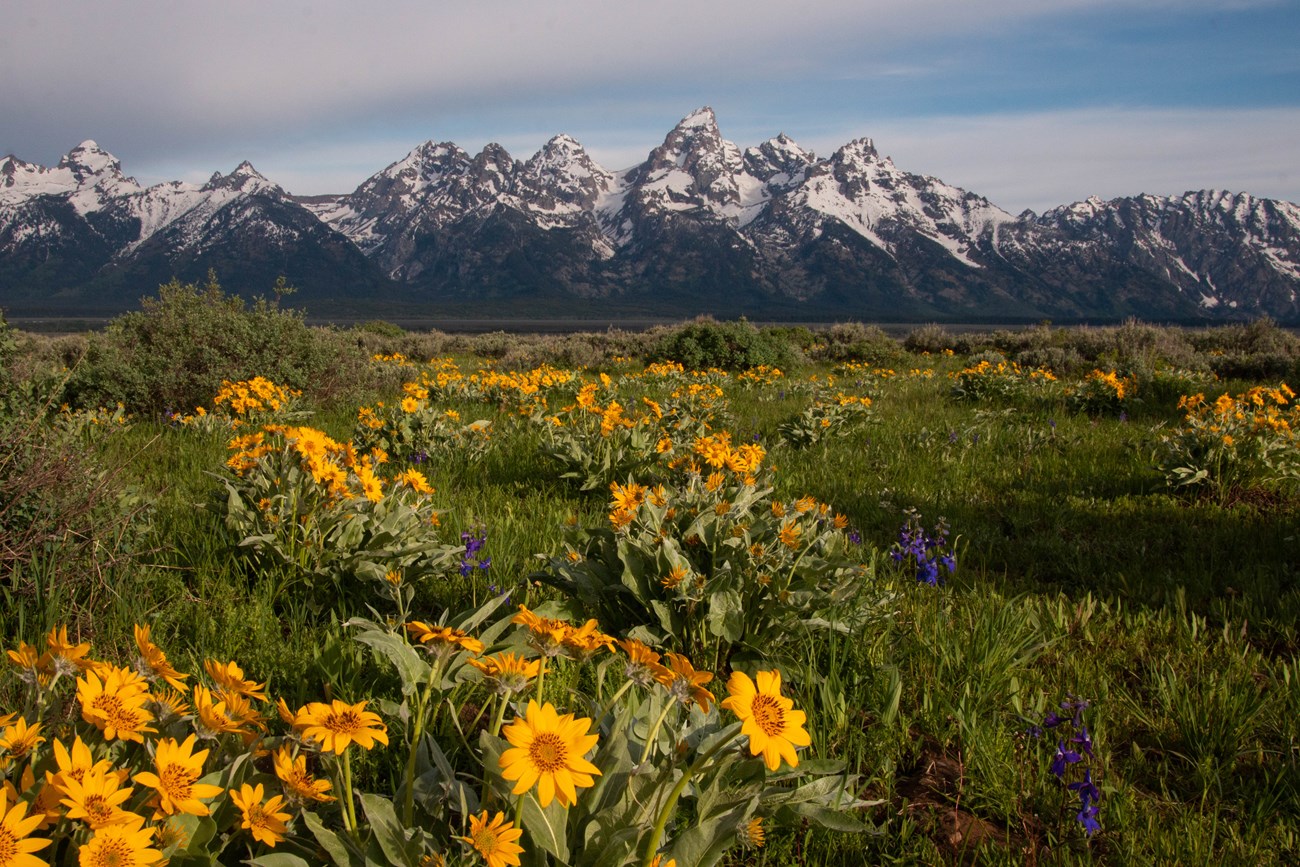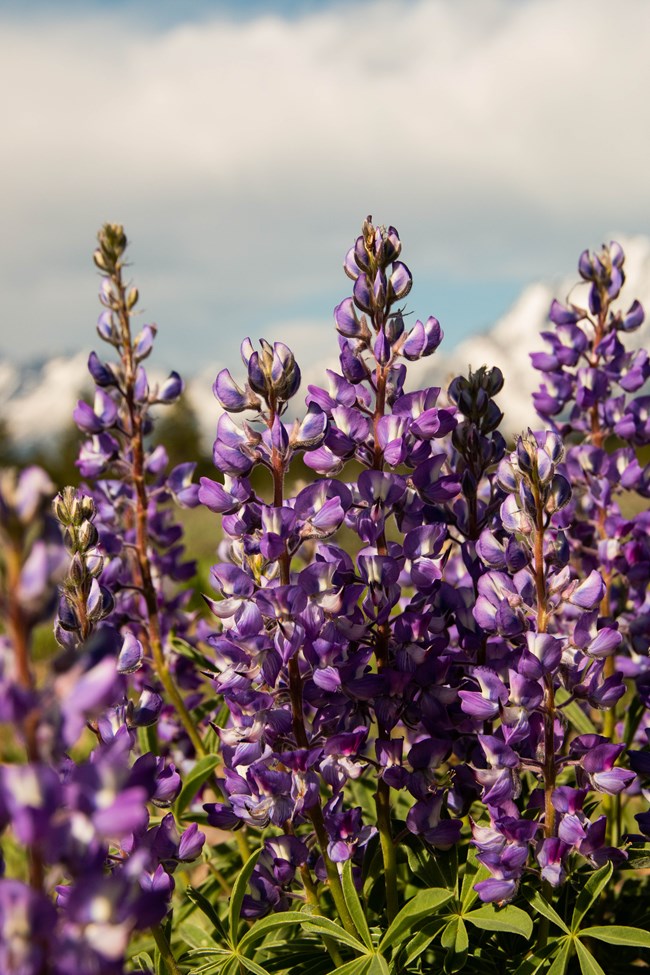 The wildflowers of Grand Teton National Park usually bloom May through September. There are only about 60 continuous frost-free days a year in Jackson Hole, so the growing season is very short and the dominant blooming flowers change quickly from week to week.
Grand Teton National Park can be separated into three distinct zones: the sagebrush valley, the forest floor, and the alpine zone. Skyrocket gilia, larkspur, and indian paintbrush bloom in the valley as temperatures rise. Flowers like fireweed, columbine, monkshood, and the rare calypso orchid enjoy the moist environments found in forests. The flowers of the alpine zone grow close to the ground and the flowers are very small; examples include moss campion, alpine forget-me-not, and sky pilot.

Remember that observing and photographing wildflowers is achieved by bringing your eye to the wildflower and not the wildflower to your eye. Wildflowers within the national park are not to be picked so that they may be enjoyed by future visitors and provide habitat and food to wildlife.
To learn more about the park's wildflowers read the plant finding guide. This brochure provides information about what wildflowers will be blooming in each zone during what months.

Back to the Plants page >>

Learn about other plant families:


Last updated: October 4, 2022