Plants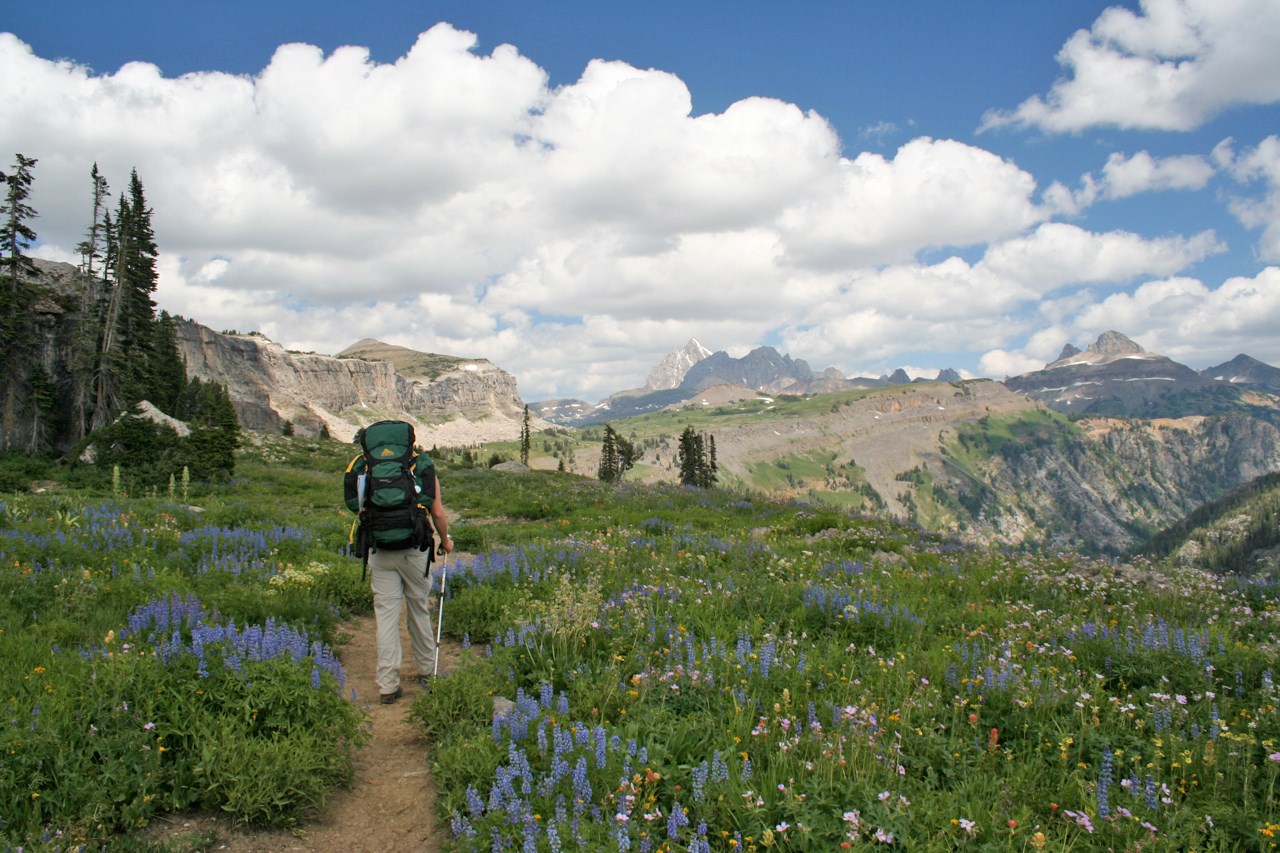 ---
Over 1000 species of vascular plants grow in Grand Teton National Park and the surrounding area. Soil conditions, availability of moisture, slope, aspect, and elevation all determine where plants grow. Plants that require similar conditions are often found growing in the same area. These associations form various plant communities. It is useful to divide the plants of Grand Teton National Park into the following communities: sagebrush flats, riparian corridors,and wetlands, forests, and alpine areas.
The valley floor of Jackson Hole is comprised of loose rocky soil resulting from glacial outwash that allows water to percolate through easily. Silvery-green big sagebrush (Artemisia tridentata) blankets the valley. Although at first glance it appears that only sage grows on the flats, this area is remarkably diverse. Common spring flowers include scarlet gilia, silvery lupine, and low larkspur. Common shrubs include antelope bitterbrush, low sagebrush, and rabbitbrush.
Moisture-loving plants find suitable growing conditions along the Snake River, its tributaries, and other wetland areas. Narrow leaf cottonwood and willows, both of which thrive in wet areas, grow along the watercourses, creating ribbons of bright green across the landscape. Wet meadows provide the conditions suited to grasses, sedges, and wildflowers.
The canyons, mountainsides, and ridges formed of glacial debris, called moraines, contain soils capable of holding moisture. These conditions support the growth of trees. Conifers dominate these areas, coloring the slopes a dark green. Common conifers include lodgepole, limber, and whitebark pines; Engelmann and blue spruce; and Douglass and subalpine fir.
Although they appear gray and lifeless, the high alpine reaches of the park support plants specially adapted to the harsh growing conditions found there. Wind, snow, lack of soil, increased ultraviolet radiation, rapid and dramatic shifts in temperature, and a short growing season all challenge the hardy plants that survive here. Most plants adapt by growing close to the ground in mats like the alpine forget-me-not.
Learn more about different plant families:
Ferns
Grasses
Lichens
Mosses & Liverworts
Trees & Shrubs
Wildflowers
Related Information

Greater Yellowstone Inventory and Monitoring Network

The Greater Yellowstone Inventory and Monitoring Network (GRYN) is one of 32 NPS inventory and monitoring networks created to provide oversight, planning, and consistency in monitoring the long-term health of the nation's parks. The parks of the GRYN include Yellowstone National Park, Grand Teton National Park, John D. Rockefeller, Jr. Memorial Parkway, and Bighorn Canyon National Recreation Area.
Download the Plants Brochure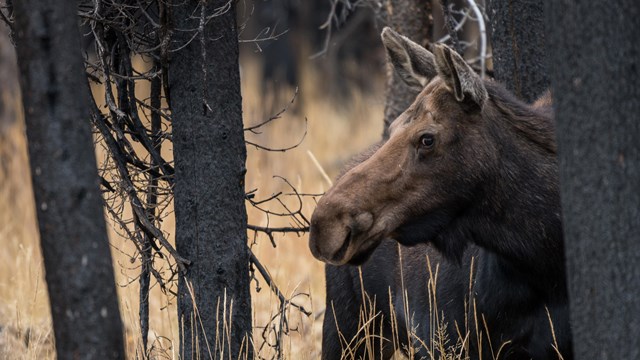 Park Species Lists
Find species lists for mammals, birds, amphibians, fish, reptiles, and plants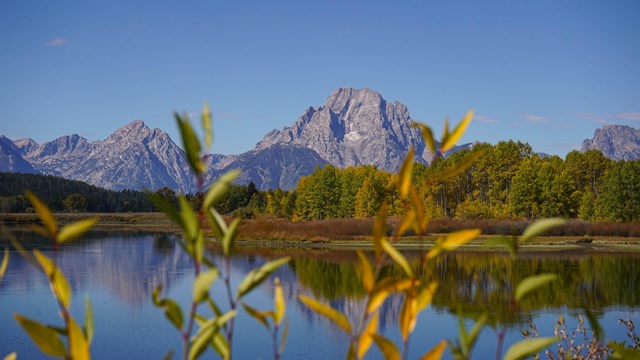 Nature
Learn about nature in Grand Teton.


Last updated: October 4, 2022