Bar BC Dude Ranch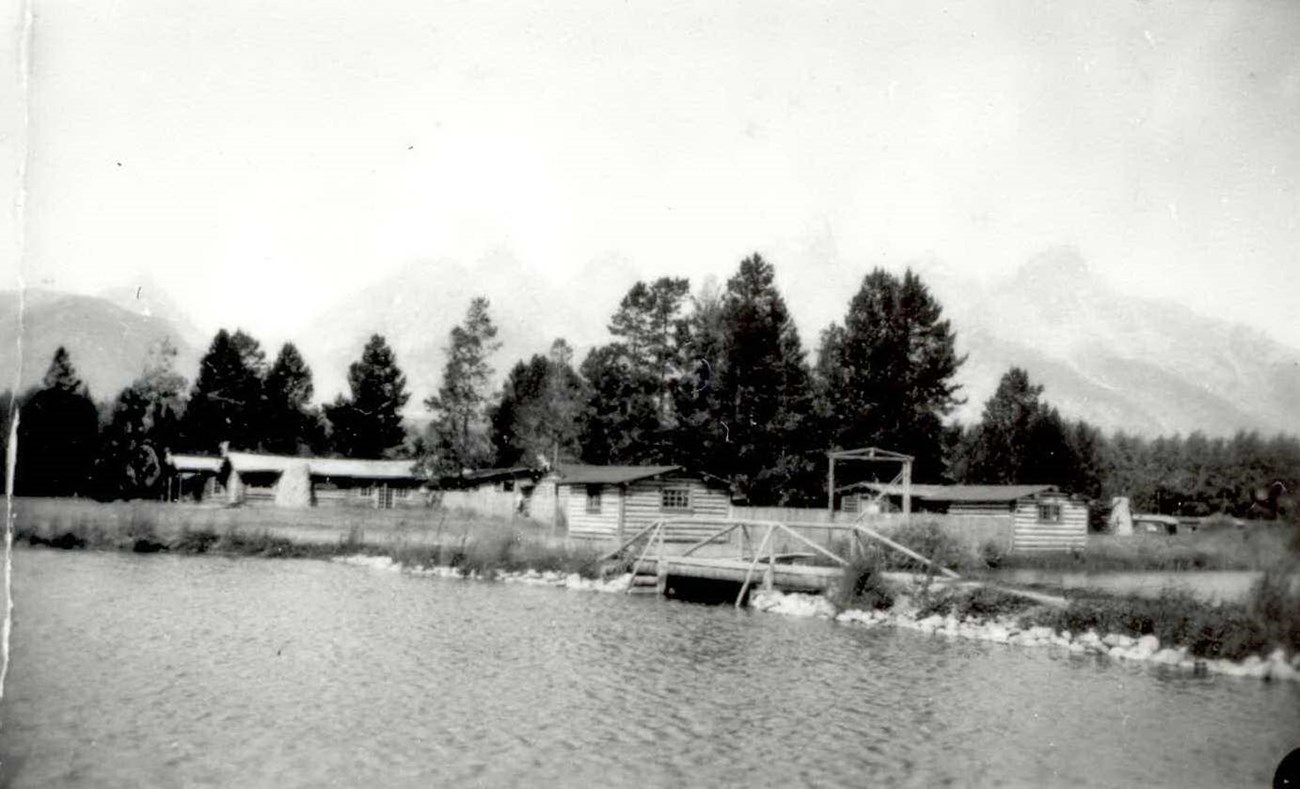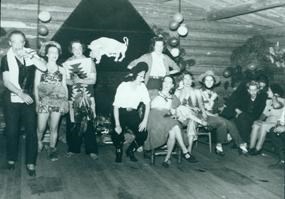 In 1990, the Bar BC Ranch was added to the National Register of Historic Places.
Experienced dudes, Struthers Burt and Dr. Horace Carncross opened Jackson Hole's second dude ranch in 1912, the Bar BC Ranch. Burt described dude ranching as cattle ranching modified to care for "dudes"—visitors willing to pay handsomely for a quaint cowboy experience. During its peak years, as many as 50 dudes could stay at a monthly rate of $300 each. These rustic destinations copied the layout of working cattle ranches. Only six dudes stayed the first summer, but the Bar BC soon became Jackson Hole's most famous dude ranch.
Unlike traditional dude ranches, the Bar BC entertained a well-heeled clientele with costume parties, performances of original plays and literary discussions. Burt, a popular author, attracted many artists, socialites and writers to his ranch. Some guests even arrived with their typewriters.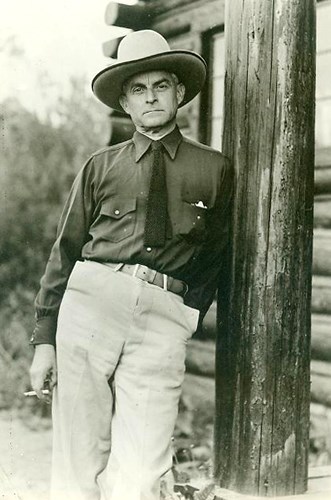 Struthers Burt used his literary talents to lobby for protection of the valley's open space as a wildlife park or "a museum on the hoof." Burt—a Princeton graduate and popular author—published The Diary of a Dude Wrangler in 1924. He originally opposed the creation of a national park in Jackson Hole. Later he became concerned that developments—such as the nearby Elbo Ranch racetrack—would spoil the area's frontier and wilderness qualities.
Today, many of the ranch buildings remain along the western bank of the Snake River providing a sense of the solitude and wilderness that past visitors enjoyed.
How to get there: Drive north from Jackson to Moose Junction. Turn left onto the Teton Park Road. Drive through the entrance station and pass the Cottonwood Creek picnic area. A quarter mile past the picnic area turn right and drive east on the River Road almost two miles. This road is recommended for 4-wheel drive vehicles only. As the road bends north, park at the small lot near a gate. Walk the cobble-covered hill toward the Snake River to view the remaining ranch structures. You can also view buildings from the terrace by walking to the right of the gate to an interpretive wayside and looking down. Please do not enter any of these buildings as they may be unsafe.
The Western Center for Historic Preservation has stabilized and restored several cabins of the Bar BC Ranch. Read more about their efforts both in this park and other parks.

To learn more about the Bar BC in the early 1900s, explore an audio tour of the site.
Last updated: October 23, 2019