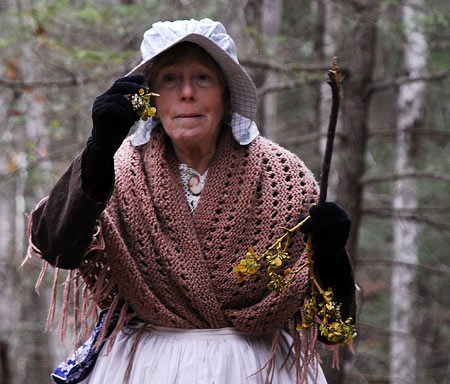 Each year the park offers a number of special programs to help you explore and learn about the park. Come tap your toes to old-time music at the Music of the Mountains festival, enjoy stories of bygone days at the Festival of Christmas Past, or marvel at the park's beautiful wildflowers at the Spring Wildflower Pilgrimage.
---
Wildflower Pilgrimage
April 24-28, 2018
The Smoky Mountains are a haven for spring wildflower enthusiasts. Join us for hikes, walks, lectures, and programs (both indoors and outdoors) on natural and cultural history. Search for salamanders, learn about aquatic insects, visit an air quality monitoring station, go on wildflower, fern, or tree identification walks...and more. For information about the pilgrimage, including schedule, and fees, please visit
http://www.springwildflowerpilgrimage.org
Music of the Mountains
September 8-9, 2017
The Music of the Mountains festival was created to share the rich musical traditions of the Southern Appalachians with our park visitors. Enjoy traditional Appalachian music during this two day event held at Sugarlands Visitor Center and in Townsend, TN. Please refer to these dates on the Schedule of Events for additional information.