Mobile Topographic Maps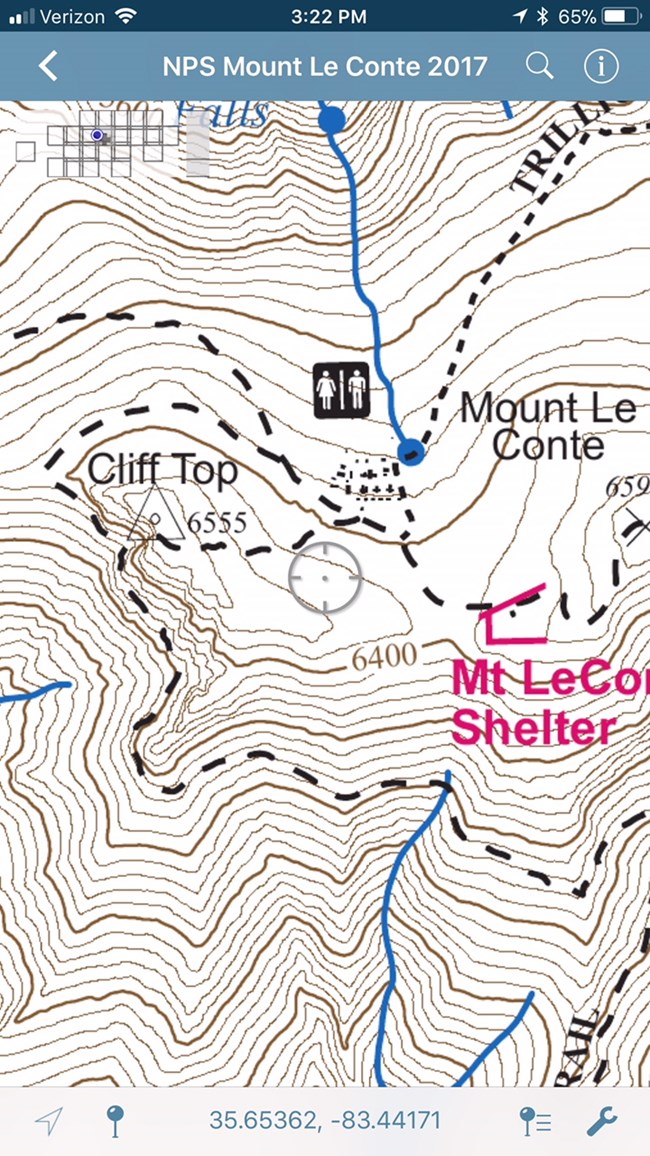 Many areas of the park do not have cellular service, but that doesn't mean you can't use your mobile electronic device to map your adventure! The park has made available for free the full set of incredibly detailed 2017 topgraphic maps for use with the free
Avenza Maps mobile application.
These maps include trails, back country camp sites, grid tic marks, and contour lines. In addition, the application allows users to record and share waypoints, tracklogs, and geo-enabled photographs. Here's how to get the topographic maps on your mobile device:
Install the free Avenza Maps application on your mobile device
There is no need or requirement to purchase a registration for the application with the free park topographic maps
Copy or email this link to your mobile device and open it in a browser: https://www.avenzamaps.com/maps/555413/nps-great-smoky-mountains-national-park-2017-topographic-map-bundle/
Scroll to the bottom and select "Get this map". You must do this while on your mobile device for the next step to work
Avenza Maps (if installed) will open on your mobile device
Click "Free"
Click "Install this map"
Click "Ok"
Wait several minutes then go to "Maps" in the Avenza PDF Map application on your device
You should see each individual map downloading. The download is very very large (approximately 500 mb) and some downloads likely will fail. Just hit "Resume"
You should see a folder "NPS 2017". Click "Edit" in the upper right
Select the info icon to the right of the NPS 2017 folder
Set "Collection" to "on". This will allow all 29 topo maps to merge seamlessly on your device
Downloading the application and the maps may incur data charges on your device for which the National Park Service is not responsible. In addition, the National Park Service can provide no support for the use of the application or the maps. These NPS-produced maps can also be used independently with no requirement to install applications. The geo-referenced park topographic maps are available on the
NPS Data Store
.
Last updated: February 23, 2018