Mountain Farm Museum and Mingus Mill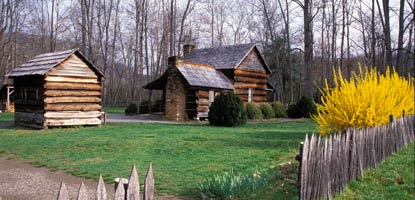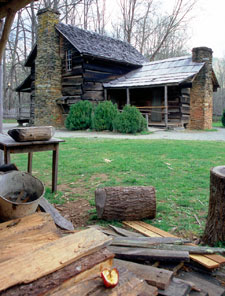 Take a video tour of the Mountain Farm Museum to learn about the log home and some of the outbuildings preserved at this unique outdoor museum.
---
Mingus Mill
A half-mile north of the Oconaluftee Visitor Center is Mingus Mill. Built in 1886, this historic grist mill uses a water-powered turbine instead of a water wheel to power all of the machinery in the building. Located at its original site, Mingus Mill stands as a tribute to the test of time. Hours: 9:00 AM - 5:00 PM daily mid-March through mid-November. Also, open Thanksgiving weekend.
Highlights:
Water flows down a millrace to the mill.
A working cast iron turbine.
A miller demonstrates the process of grinding corn into cornmeal.
Cornmeal and other mill-related items are available for purchase at the mill.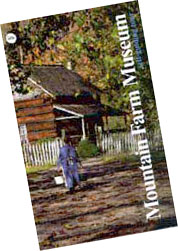 Mountain Farm Museum Self-Guiding Tour
Keyed to numbered posts or landmarks you'll see at the Mountain Farm Museum, this tour booklet describes the history and buildings of the farm and features historical photographs and illustrations which show what life was like a century ago.