Safety guidance and emergency contact info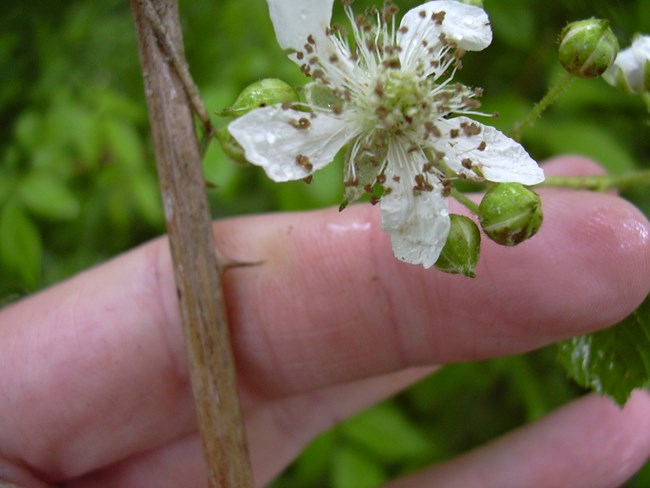 Researcher Safety:
No research should be attempted if it cannot be done safely. Please take the time consider everything you plan to be doing to address any safety concerns. Always make sure that someone not traveling with you knows your planned travel route and schedule and has emergency contact phone numbers for the area you will be working in. Some of the major safety concerns below are also outlined at the
Discover Life in America website
.
Your Own Condition and Decision-making-You often make bad decisions when you are tired, wet, dehydrated, hungry, cold, hot, or otherwise not at your best. Decisions made under these conditions can change a minor problem into a major one. Plan your work accordingly so that you have sufficient food, water, rest, footwear, rain gear, and other protection against the elements.

Your Preparation-Always carry a pack with warm outer wear, high calorie food, water, maps, cell phone (though it often will not work in backcountry), first aid kit, fire-starter, etc. Remember that you are in a remote and rugged wilderness and help may not be able to arrive for hours.

Slippery or Unstable Footing-Most accidents in the Smokies come from slips and falls on wet rocks, wet logs, loose stones during stream crossings, etc. Always wear appropriate footwear with ankle support and good soles, watch where you step, plan your route carefully, and use a companion or a walking stick to steady yourself during stream crossings. If a stream is swollen from recent rains, wait it out.

Stinging Insects-Another major source of injuries are yellow-jackets and other stinging insects. They often nest in or near the ground and along the sides of trails, can be especially aggressive late in the summer, and may have their nests partially dug up by foraging bears. Keep alert for yellow-jacket activity and if you know you are allergic, carry appropriate medication.

Bears

-Bears are a natural part of the environment in the mountains and usually are not a danger to people who follow simple precautions. Be aware of what is in your surroundings at all times. Never feed bears or give them access to any food or food-like products. If you see a bear, let it know you are there and either keep or increase your distance. If a bear is aggressive towards you, act large (stand tall and spread open your jacket), shout and wave sticks, join with other people in the area, and back away. If a bear charges, be prepared to fight back.

What do I do if I see a bear?

Weather Conditions-Conditions can change quickly. Rain can occur daily throughout much of the year and snow can fall into the end of May. Lightning storms, ozone, and high winds can also pose hazards. Be aware of the forecasts before you set out and keep aware of changes in conditions. Give yourself more than enough time to get to positions of safety in advance of storms.
Return to researcher home page.
Emergency Contact Numbers:
Great Smoky Mountains National Park-
Emergencies: 911

Winter Road Conditions: 865-436-1200 (road conditions - ext. 631; weather conditions - ext. 630) or 828-497-1909 (road conditions)
Last updated: April 14, 2015