From poached to replanted with volunteer help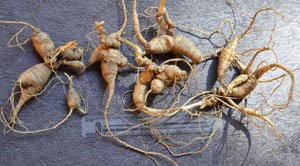 Ginseng roots need the right conditions to make it through their poaching and replanting. Not all seized roots will survive: they have to be kept cool and be returned to the soil as soon as possible. Otherwise, they will dry out or rot.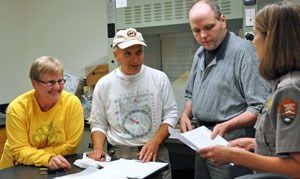 NPS staff brief volunteers on ginseng root weighing and aging procedures.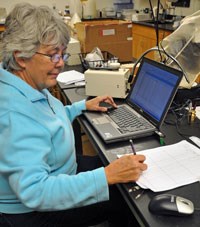 Teams of volunteers worked for three days weighing and aging ginseng roots, then entered this data into the park's database.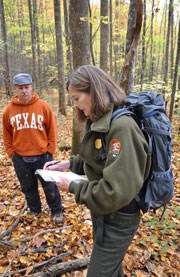 Volunteers helped NPS staff scout good ginseng replanting locations prior to the large volunteer planting event.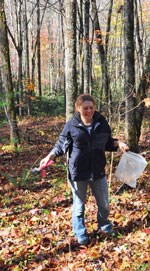 A team of volunteers, including Student Conservation Association interns, were trained to replant the dyed ginseng roots so the plants have the best chance of survival.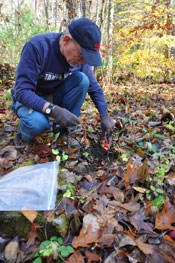 Each volunteer carefully planted 50-100 ginseng roots at selected sites in a large watershed.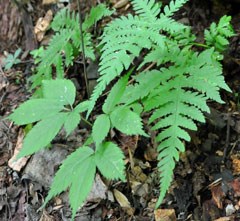 Successfully replanted ginseng have new green leaves peaking out from the soil, and by year two may be healthy enough to have a couple of prongs, as the clusters of leaflets are called, and even a sprig of fertile flowers waving overhead.
Last updated: April 14, 2015