A description of datasets available to researchers.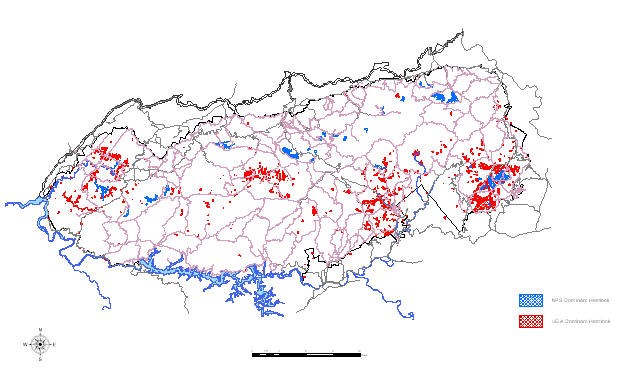 Researcher Databases:
As a researcher in these national parks, your data is extremely valuable to us! We are charged by Congress to inform our management decisions with the best scientific data available. Your datasets may come in one of a wide variety of formats, but often with minor modifications your data can easily interface with existing NPS databases. For work in the Smokies, please contact the Data Manager, as early as possible in your study to discuss mutual access to datasets and compatibility. Publicly available data is posted on the NPS IRMA Portal.
GIS:
Return to researcher home page.
---
Long-term studies and data sets:
Last updated: October 31, 2022