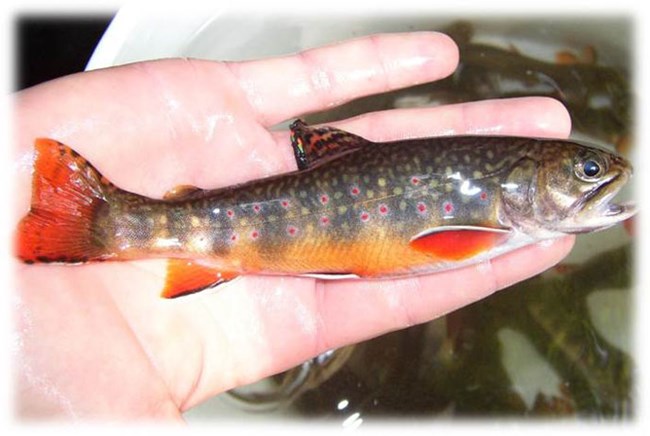 Introduction
In 2006, the Tennessee Department of Environmental Conservation listed 12 of Great Smoky Mountains National Park's streams on the 303(d) list due to having mean stream pH (a measure of acidity) lower than 6.0 (TDEC 2010;Neff et al. 2009). This indicated that the streams listed were unsuitable for their designated use for protection of wildlife and recreation. These levels of acidity are particularly detrimental as pH approaching 5-5.5 is unsuitable for trout species as well as other native fish in the park (Baker et al. 1996).

What is the Cause of High Acidity?
Acid deposition is the introduction of compounds that increase the acidity of an environment. While many people have heard of acid rain, or wet deposition, the prevalent form of deposition in the park is from the settling of air particles onto the soils in the park during dry periods. This process is called dry deposition (Zhou et al. 2014). These particles are widespread as a result of the prevalence of coal-fired power plants and automobiles. Due to many soils lacking the ability to absorb and neutralize these acids, many of these compounds eventually end up in the parks streams (Neff et al. 2013).