Visitor Experience & Stewardship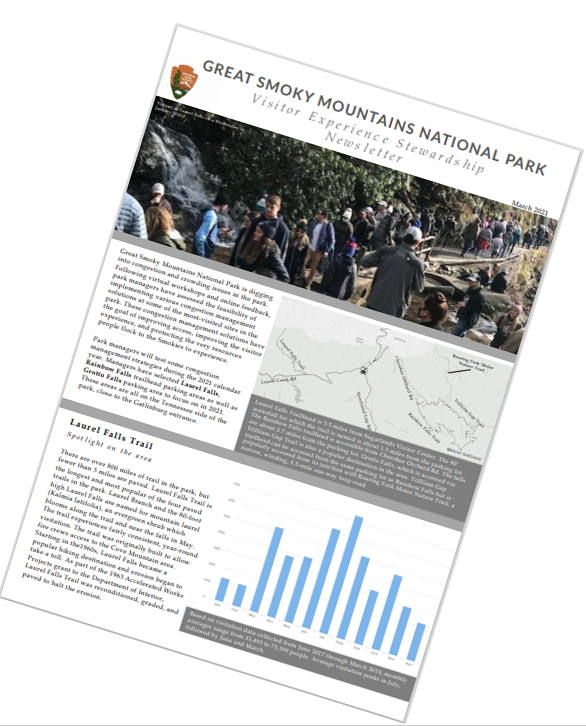 March 2021 Newsletter Edition
You can access all previous issues here.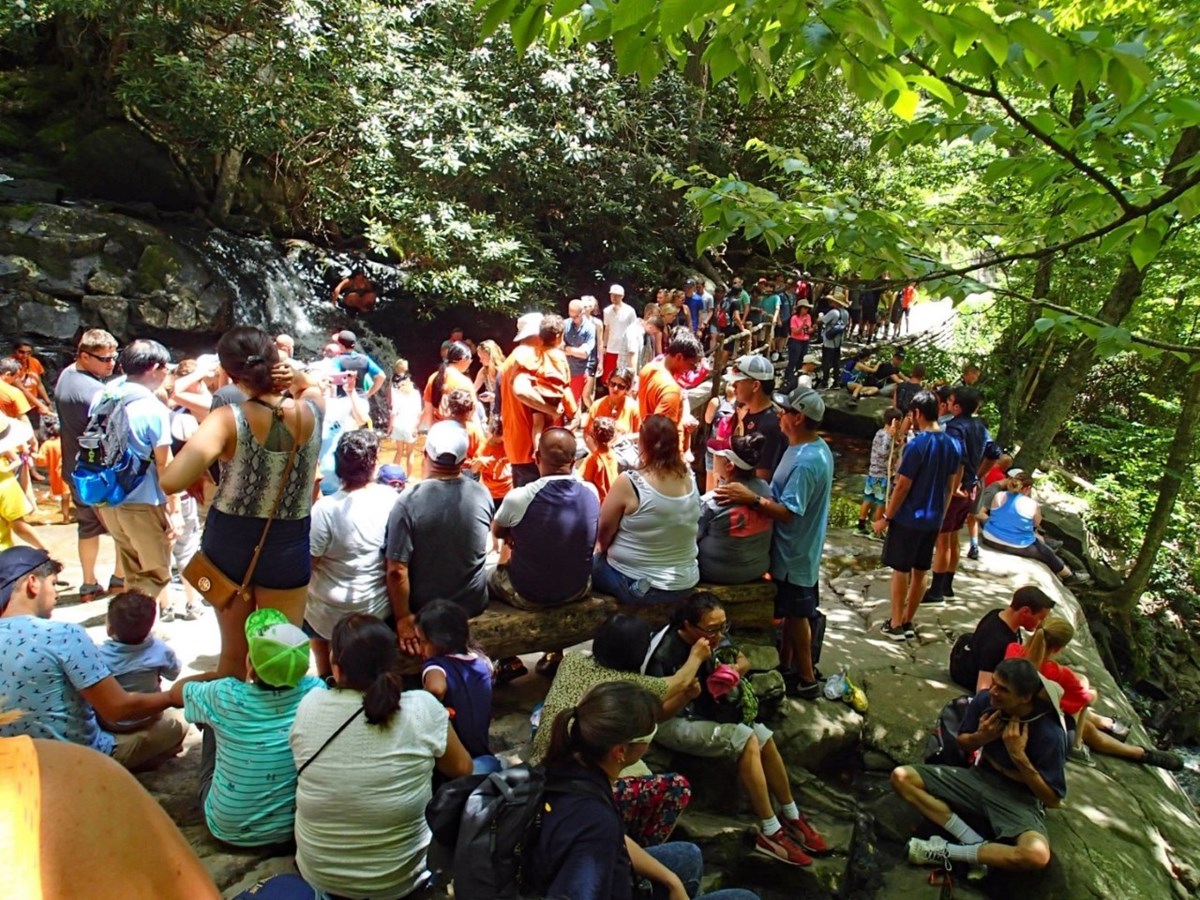 Great Smoky Mountains National Park is situated within a day's drive of between one-third and one-half the population of the United States, and was visited more than 12.5 million times in 2019. Visitors come from local communities, the region, the nation, and from across the world, consistently making the park one of the most visited national parks in the country.

Providing a high-quality visitor experience has grown more challenging due to recent, increased visitation. Since 2009, annual visitation to the Smokies has increased by 32%, resulting in congested roadways, overflowing parking lots, roadside soil erosion, vegetation trampling, and long lines at restroom and visitor center facilities.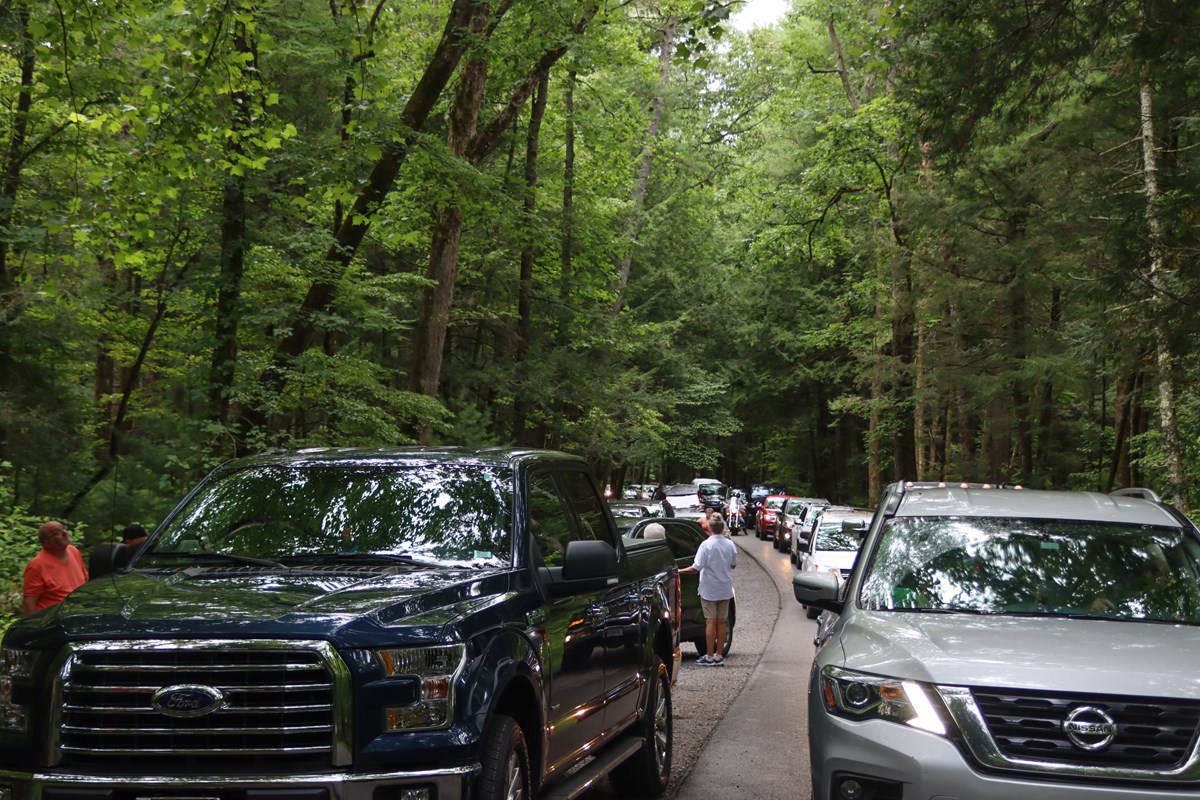 Meanwhile, staffing levels have decreased, and funding have remained flat over the last ten years (see graphs below).
We are mission-driven to provide high quality visitor experiences while still protecting the very resources people have come to enjoy. Over the years, we've applied band-aid fixes to help manage crowds and congestion. It's time to peel off the band-aid and dive deep into discussions with our local communities and users about the current state of congestion at some key sits in the park as well as some potential solutions.
Park managers are committed to working hand-in-hand with gateway communities, business and non-profit partners, and visitors to find solutions that improve the quality of visitor experiences, address congestion, and maintain the tremendous economic engine our park provides in a manner that continues to protect park resources and values. Our goal is to improve access to the park, promote safety, and protect resources.
We'll need your help to find solutions that balance the protection of resources with a shared desire to provide high quality visitor experiences. As we move forward in our efforts, we'll be reaching out to the public, our partners, and nearby communities to solicit feedback and ideas. We are starting with a blank slate. We want to listen to all ideas about managing the Park's visitation. We will be updating this webpage regularly as we move forward with this process.
Preparing for the Future
Great Smoky Mountains National Park has not begun a formal planning process for visitor use management. The park will be continuing to work to understand the impacts of increasing visitation on: 1) park resources, 2) staffing, operations, and infrastructure, 3) the visitor experience, and 4) gateway communities and partners. We're focusing our efforts in the near term on gathering feedback about ideal visitor experiences along with ideas about managing congestion and crowding in the park. We will gather this information by holding virtual, online workshops and accepting comments via an online form or traditional mail. Note: when the online comment form is available, we will post the link here.

Visitation Statistics
Recent annual visitation is presented below. For complete records of National Park Service visitation and other statistics, check out the
Public Use Statistics Office
.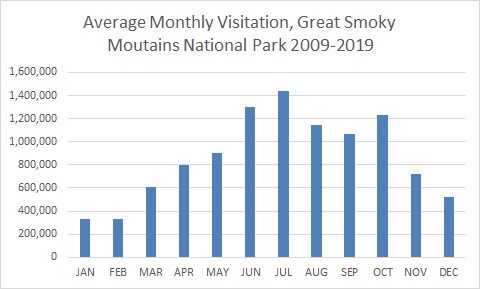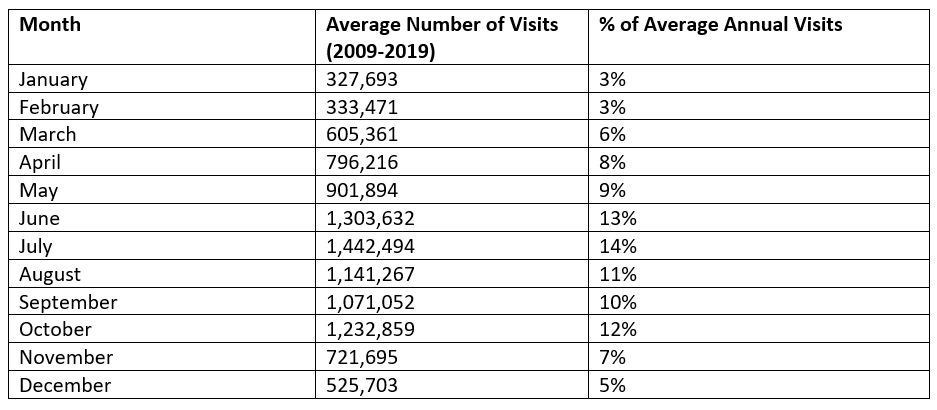 Last updated: March 29, 2021