Sister Park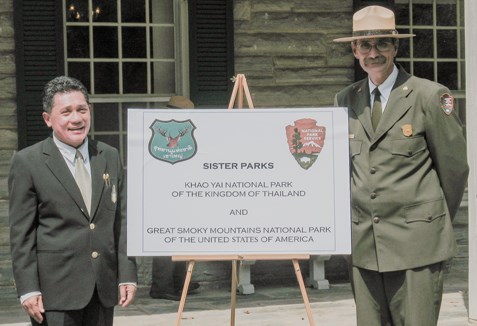 On September 20, 2013, the superintendents of Great Smoky Mountains National Park and Khao Yai National Park entered their respective parks into a sister park agreement to enrich the experience and training of the personnel of both parks through projects of international cooperation that may include the exchange of technical and professional knowledge and personnel, information, data, technology, training, and experience. Although the parks are not exactly twins, the two parks share a number of similar resources and protected area management and operational concerns. Both parks are the most popular and most visited national parks within their respective countries.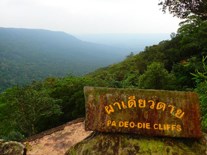 The national parks share an incredible diversity of natural resources including forests, wildlife, streams, and waterfalls. Both parks are roughly the same size preserving areas over 500,000 acres each. Employees at each park are also dedicated to similar missions of stewardship and preservation of the resources given to their care.

In February 2014, U.S. Ambassador to Bangkok Kristie Kenney visited Khao Yai National Park and carried with her an iconic US National Park Ranger's hat. The hat was presented to the park as a symbol friendship and in recognition of the establishment of the sister park agreement in 2013.
Last updated: November 17, 2016