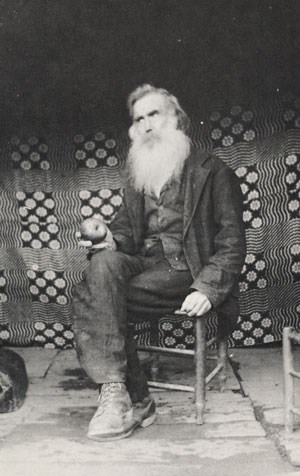 With the creation of Great Smoky Mountains National Park, hundreds of families were asked to move out of their mountain homes. Some went willingly, and others fought against it, but most families moved immediately. A select few, including the six unmarried Walker sisters, received a special lifetime lease—a chance to live out the rest of their lives in the log cabin they were raised in, even after the creation of a national park. Their incredible story is one of strength, hard work, and a love for the land of the Smokies.
Early Days on the Homestead
The sisters' father, John N. Walker, married Margaret Jane King in 1866 shortly after returning from the Civil War, where he fought for the Union and was imprisoned by the Confederacy. After marrying, John Walker obtained a house and property in Little Greenbrier Cove through Margaret's family, later expanding his land by buying out her brothers and sisters. The house was made of logs from tulip-poplars, insulated with mud and rock. Other buildings on the Walker property included a barn, corncrib, smokehouse, pig pen, apple barn, and blacksmith shop. A springhouse situated on a nearby flowing creek kept dairy products such as milk and butter cool throughout the year, as well as provided storage room for pickled root vegetables.
An innovative man, John crafted ladderback chairs, looms, tools, and a small cotton gin. He also planted orchards that included more than 20 kinds of apples, as well as peaches, cherries, and plums. Chickens, sheep, goats, and hogs were all raised on the farm.